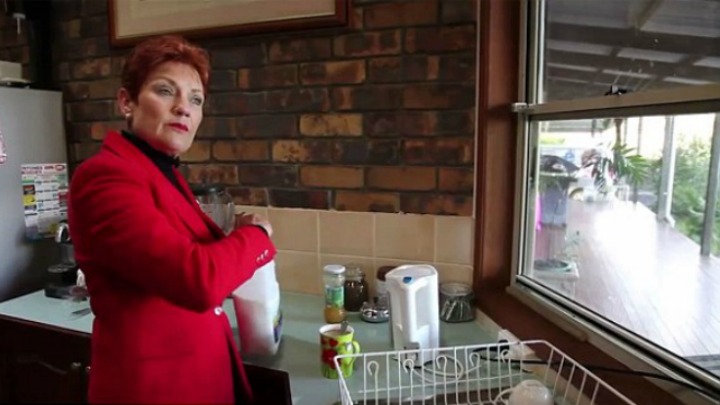 Earlier this year, Pauline Hanson was slamming the big supermarkets for not supporting Australian dairy farmers. However, in a video posted to her Facebook page on Monday, the newly-elected senator was seen making a cup of tea as she spoke to the camera – and she appeared to be using Coles branded milk.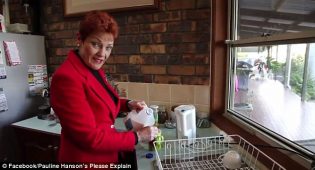 After suppliers slashed gate prices and threw the dairy industry into turmoil, there was national outrage and multiple calls to take action. Pauline was one to demand a full investigation into the prices dairy farmers were receiving from the big chains. "When you can pay $3.50 for half a litre of water and you're paying $1 for a litre of milk it doesn't make sense but this has gone on for so long it's ridiculous," she told Queensland Country Life.
"I would pay another 50c a litre for my milk, if it went straight to the dairy farmers. Unless we start supporting our dairy farmers we won't have them anymore and where will our milk come from then?," she added.
It's no wonder then, after all that, that many commenters on her Facebook page pointed out the milk situation.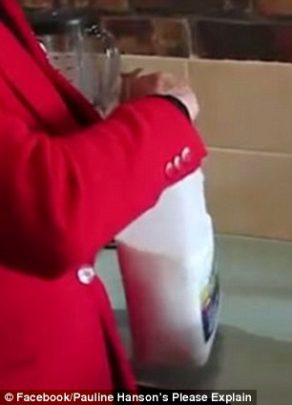 One commenter questioned, "a bit off topic, but I just wondered what brand of milk is that you're using?? Hope it's not the cheap stuff!" while another stated, "Did anyone else notice that she's buying the cheap arse Coles milk? Whilst we are all supporting Australian farmers….please explain."
See the video below:
What do you think, was she being a hypocrite?
Comments