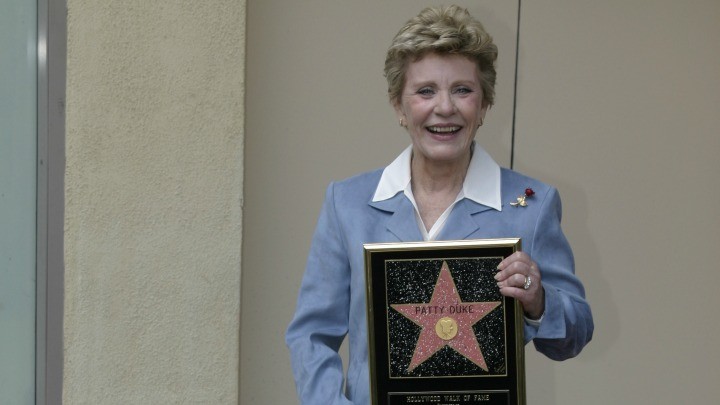 Oscar winning actress Patty Duke has passed away at the age of 69.
Patty was famous for her role as Helen Keller in the The Miracle Worker, which she won an Oscar for at just 16 years of age.
She also won an Emmy for playing Helen Keller's teacher in a 1980s TV movie and started in her own show, "The Patty Duke Show" in the 60s where she played identical cousins.
Her family have released a statement about her passing, "This morning, our beloved wife, mother, matriarch and the exquisite artist and champion of mental health, Anna Patty Duke, closed her eyes, quieted her pain and ascended to a beautiful place."
Reports from her representative, Mitchell Stubbs, say that she died early Tuesday from sepsis, caused by a ruptured intestine.
"She was a wife, a mother, a grandmother, a friend, a mental health advocate and a cultural icon. She will be missed," Mr Stubb says.
Duke began her career as a child star, appearing on television at the age of twelve and winning a best supporting actress Oscar for her portrayal of Helen Keller at age 16.
In The Miracle Worker, Duke played Keller, a blind and deaf girl whose tutor (played by Anne Bancroft) helps her communicate and break through the isolation.
She also won many other awards, including Emmys for her roles in My Sweet Charlie, 1970, and Captains and the Kings, 1976.
Ms Duke released an autobiography in the 1980s, where she revealed her diagnosis with bipolar disorder and become a strong advocate of mental health awareness, fundraising and research.
She was the mother of Sean Astin, also an actor, who is well known for playing the hobbit Sam in Lord of the Rings trilogy.
Have you seen any of her films?
Comments