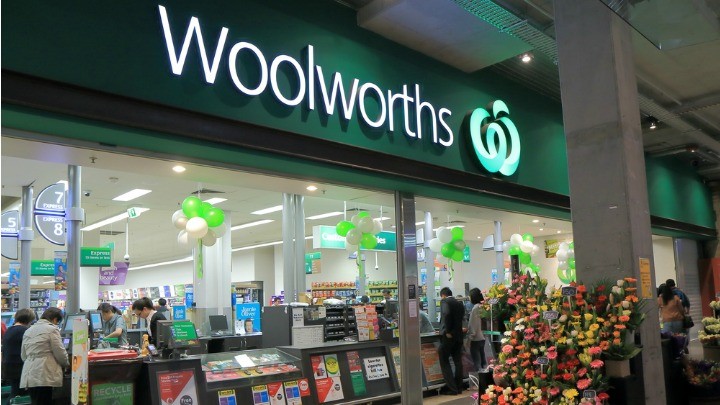 The Australian Competition and Consumer Commission is taking Woolworths to court for attempting to squeeze an extra $60 million out of its 800 suppliers, in what ACCC boss Rod Simms says is the worst case of unconscionable conduct he has ever seen.
To make matters worse, Woolworths was allegedly applying this pressure while rival Coles was facing charges of bullying.
The ACCC alleges that in December last year, Woolworths developed a strategy, which was approved by senior management, to urgently reduce Woolworths' expected significant half year gross profit shortfall by 31 December 2014.
It is alleged that one of the ways Woolworths sought to reduce its expected profit shortfall was to design a scheme, referred to as "Mind the Gap".
The ACCC alleges that, in accordance with the  scheme, Woolworths' category managers and buyers contacted 821 suppliers and asked for "Mind the Gap" payments from those suppliers for amounts which included payments that ranged from $4,291 to $1.4 million, to "support" Woolworths. Not agreeing to a payment would be seen as not "supporting" Woolworths.
The ACCC also alleges that these requests were made in circumstances where Woolworths was in a substantially stronger bargaining position than the suppliers, did not have a pre-existing contractual entitlement to seek the payments, and either knew it did not have or was indifferent to whether it had a legitimate basis for requesting a Mind the Gap payment from every targeted supplier.
The ACCC alleges that Woolworths sought approximately $60.2 million in Mind the Gap payments from the Tier B suppliers, expecting that while many suppliers would refuse to make a payment, some suppliers would agree.
It is alleged that Woolworths ultimately earned $18.1 million from those suppliers that did cough up.
Mr Simms told The Australian he was surprised and extremely disappointed at Woolworths behaviour, particularly when Coles was facing similar allegations.
"I think this is at the high end of egregious behaviour," he said.
"In term of unconscionable conduct this is when you look at the amount of money involved, which is $18 million, by that standard it is clearly one of the worst we have ever seen.''
The ACCC has taken a recent interest in the conduct of the two big supermarkets after claims that suppliers were too afraid to speak out about their bullying tactics.
"A common concern raised by suppliers relates to arbitrary claims for payments outside of trading terms by major supermarket retailers. It is difficult for suppliers to plan and budget for the operation of their businesses if they are subject to such ad hoc requests."
The case will be heard in February, and the ACCC will seek compensation for those suppliers affected.
Does it surprise you to learn that Woolworths has been engaging this this kind of behaviour? Do you think the large supermarkets will ever change their ways?
Comments