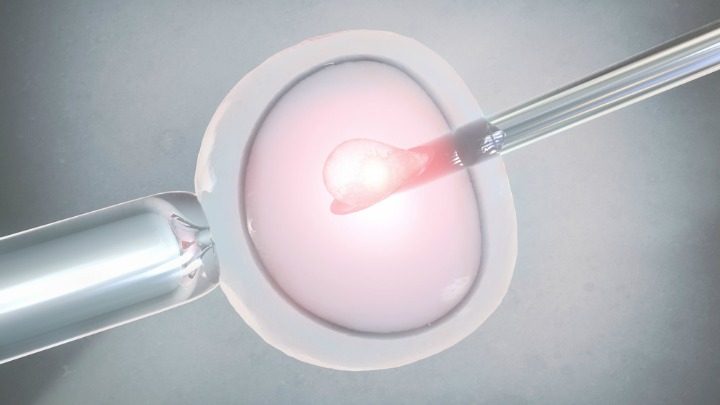 The issues of infertility are heartbreaking. In India it's deemed a curse, but it's also an ethical and legal dilemma when the parents are in their 70s.
It's no doubt a dream come true for Daljinda Kaur, 72, and her husband, 79, to hold their first-born child in their arms after a marriage of 46 years carrying 'the curse of infertility'.

"I feel blessed to be able to hold my own baby. I had lost hope of becoming a mother ever," Kaur told AFP from her home in Amritsar city. "I used to feel empty. There was so much loneliness."
They had undergone two years of IVF treatment at a northern Indian clinic reports news.com.au
We're increasingly seeing the IVF assisted birth of babies to older parents, and some doctors are worried about the impact on the parents and the babies, others are assisting them.
The cost for a cycle of fertility treatment in India can be as low as 100,000 rupees, just over $A2000.
The laws in India haven't kept abreast of the technology or it's increased availability, but a bill is likely to be passed in the next six months that will bring them into line with other countries who ban IVF treatments for woman aged 50 and above.
Daljinder Kaur gave birth last month to a healthy boy after falling pregnant by her 79-year-old husband, following fertility treatment at a northern Indian clinic.
Hrishikesh Pai, head of India's federation of 31,000 gynaecologists, called the couple's doctor, Dr Bishnoi a "rogue doctor" and "repeat offender", urging politicians to introduce regulations preventing his practice.
"We condemn this totally. With science, you can make a 90-year-old person pregnant, what's the big deal? The question is not about technicalities, it's about ethics. Our responsibility to the patient. This man is an upstart, he doesn't represent us. He needs to be banned," he said.
Gynaecologist Anshu Jindal, based in Meerut not far from the capital, said she tried to discourage women over the age of 60 from undergoing fertility treatment — for the sake of both mother and child.
"According to me it is not an age to have a baby. It will take a toll," she said.
The clinic's doctor told AFP on Tuesday that tests showed Kaur was medically fine to carry the baby through pregnancy.
The case is not the first in India — a 72-year-old woman from Uttar Pradesh state reportedly gave birth to twins in 2008, also through IVF.
The new mother has said her life is now complete, but what of the child's life, is it fair? How late should we be assisting couples to conceive their first child?
Comments