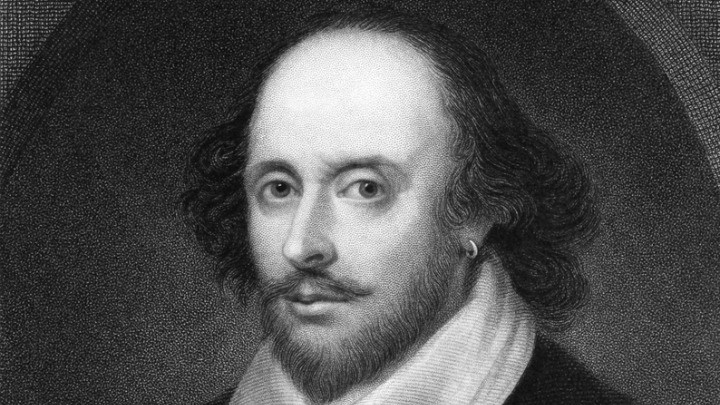 A first edition copy of William Shakespeare's collection of plays has been found in an aristocratic house in the Isle of Bute, Scotland.
The nearly 400-year-old copy was first published in 1623, seven years after Shakespeare's death, and the First Folio contains 36 of his plays, several of which have never been published and may have been lost.
The Folio Folio was discovered at Mount Stuart and this discovery brings the surviving number of copies to 234 in the world. This, of course, leads it to be known as a one of the most sought-after and rare books in the world.
Emma Smith, a professor of Shakespeare Studies at Oxford University, was able to authenticate the Bute Folio and estimates it's worth between $3.7 and $4.6 million dollars (£2 to 2.5 million pounds). However, it is not up for sale and instead will be displayed for the public at Mount Stuart until October.
She used a variety of methods to authenticate the Folio, which included word-by-word checks against genuine First Folio's to ensure the quirks and idiosyncrasies were present.
The Bute copy was split into three volumes for ease of reading instead of the single volume it would usually be printed in. The separate volumes included comedies, histories and tragedies and was intended to be read with ease and enjoyed.
"This is something that you could take to the fireside and enjoy," Ms Smith said. "It's a book we most likely now see … in a glass case, and one of the things that this copy … shows us is a time when people just really used this book, they enjoyed it, they scribbled on it, they spilt their wine on it, their pet cats jumped on it."
The discovery was so rare that one expert was quoted to have said "like hell they have," upon first hearing of the finding.
"The collection's managers were in touch to say they thought they had a Shakespeare First Folio, and I must say I thought right, yeah, sure you do. But on much closer inspection they turned out to be right," said Ms Smith.
Mount Stuart House have confirmed the find as being "truly special". "Without it over half of Shakespeare's most loved plays, like Macbeth and The Tempest, would have been lost and Shakespeare's legacy would look very different today," their website says.
It was found in the library of the home and Mount Stuart House have reported that it originally belonged to Isaac Reed, who left a letter stating he acquired the Folio in 1786 and in 1807, after his death, it was sold for £38 ($71 AUD).
"After this sale there are no public records of the Folio and it wasn't included in Sidney Lee's 1906 census of First Folios. It was at some point between these two dates that Mount Stuart acquired the Folio because it is mentioned in a catalogue of the Bute library in 1896," their website reads.
Do you enjoy and appreciate the works of William Shakespeare?
Comments