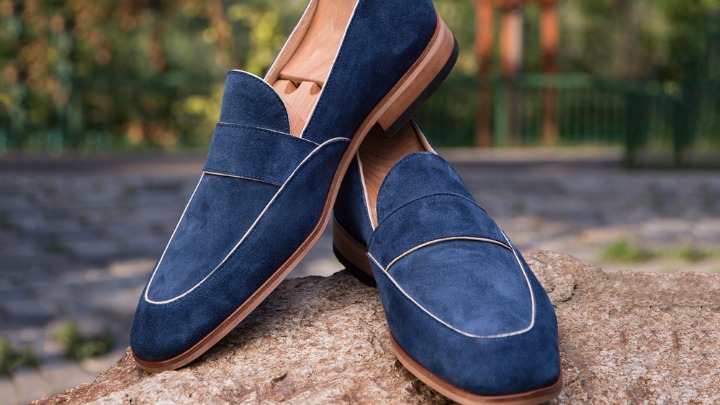 Suede shoes and boots in the winter are really popular. Many people love that matte look of suede but unfortunately, elements like rain or dirt aren't particularly kind to them. A few spots of water can leave marks and if it gets completely wet, the suede can get flat and then hardened.
Instead of sending your suede boots to a cobbler, why not try these hacks first?
Treat a liquid spill with talcum powder or corn meal 
Pat the area with liquid spill using a clean towel and then apply a layer of corn meal or talcum powder. Let it set overnight, and then brush the suede the following day with a suede brush to remove the dried powder.
Treat dried stains with white vinegar, eraser and emery board
For dried stains, like dirt, rub off the dirt with a kneaded eraser or an emery board. For heavy stains, blot them with a small amount of white vinegar using a clean towel. Repeat until you see your stain disappear. This works for both water and salt stains.
Bring your suede back to life with a toothbrush
Does your suede look tired and flattened? All you need to do is scrub it with a clean toothbrush or terrycloth towel. If the condition is worse, hold your shoe above steam for a few seconds, and then brush it. You can use steam from a teakettle or steam iron.
But whatever you do, don't clean suede with water because doing that can affect both the colour and texture of suede.
Here's a vide0 if you need more ideas…
Do you have suede shoes?
Comments