Sick of device-obsessed people? This Will Ferrell video's a must-see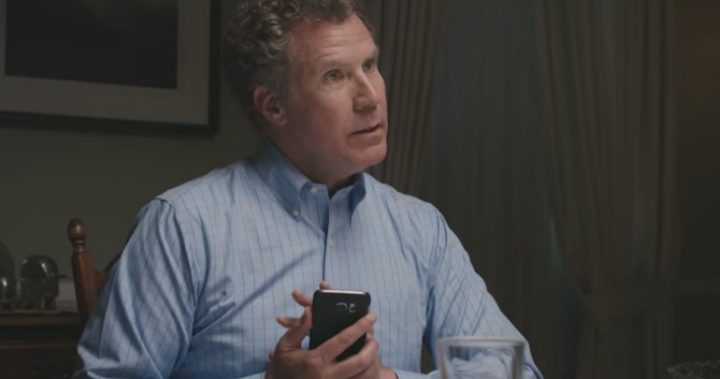 Anyone who's ever been annoyed by a family member or friend focusing on their screen rather than their fellow diners will relate to a funny new campaign designed to encourage 'device-free dinners'.
In the series of five videos, comedian and movie star Will Ferrell plays a device-obsessed father who ignores his family in favour of cat photo filters and social media 'likes'. And he plays the exaggerated character to perfection. Though it may not seem like such an exaggeration to anyone who regularly dines with a screen-fixated child OR adult.
The campaign, by US non-profit Common Sense, coupled the release of the videos with research that showed a huge spike in the number of children under the age of eight that had their own tablet device – 42 per cent in 2017, up from 1 per cent in 2011. 
Common Sense said that 95 per cent of families with children under the age of eight had a smartphone in the house, and 78 per cent had a tablet – up from 8 per cent in 2011 – and  just under 50 per cent of kids now watched TV or videos or played video games in the hour before bed-time.
Ad. Article continues below.
So the charity turned the usual scenario, of parents struggling to get their kids off devices and focused on conversation, on its head to emphasise the importance of family discussion.
"It's no fun to show someone disciplining a kid, but disciplining a parent who happens to be played by a famous comedian? Major fun," Jeff Goodby, the founder of the ad company that made the 'device-free dinners' campaign explained.
Do you know anyone who's this obsessed with their mobile device? How do you respond?