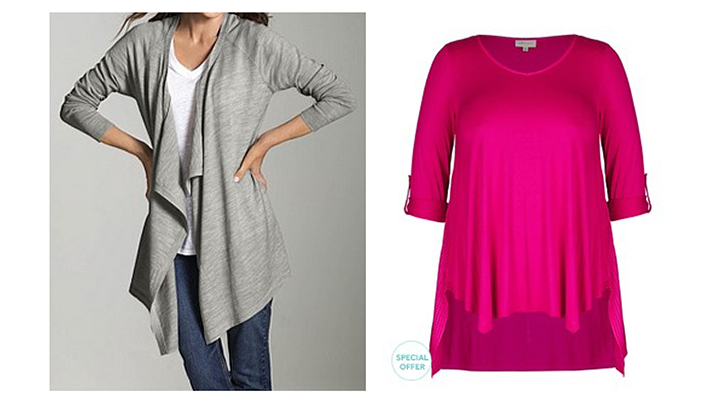 While there's still no magic pill we can take to drop the kilos or body sucking device that can completely change our body shape, there are some ways that we can create the illusion of a slimmer, leaner body. Just a couple of changes to a wardrobe can help to slim anyone down in a big way. These are the things we love to do in order to slim, tuck and hide the parts of our body we don't want the whole world to see!
1. Create a lengthening illusion by going vertical
Choose long scarves and long line cardigans to drape over outfits, making the body look longer and slimmer. Our picks are: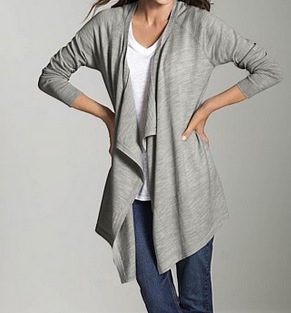 Capture Merino Waterfall Cardigan
Sizes: XS-XXL
Price: $69.99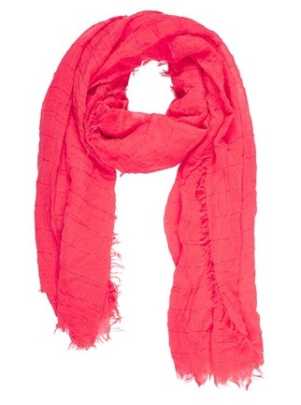 Lurex Stripe Scarf
Price: $15.00
2. Choose prints and pair them with something simple 
Prints can make the wearer look slimmer if they're worn in small parts with great support neutrals. Try a plain bottom with a printed top or vice versa. Both of the pieces below would look great and fresh with white pants or a white T Shirt.
Pascale 3/4 Shirt
Sizes: 8-20
Price: $59.00
Exotic Floral Soft Pants
Sizes: 10-22
Price: $15.00
3. Go back to black if you don't like prints
If prints aren't your thing go for simple neutrals with a base of black – you can always dress it up with bright accessories.
Essential Pants
Sizes: 8-22
Price: $20.00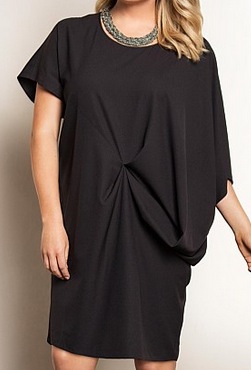 Grace Hill Woman Asymmetrical Dress
Sizes: 16-26
Price: $109.99
4. Draw attention away from the body
Then you team those plain pieces with big, bold jewellery. It draws the attention upwards from the body to the face which on almost everyone is the best feature!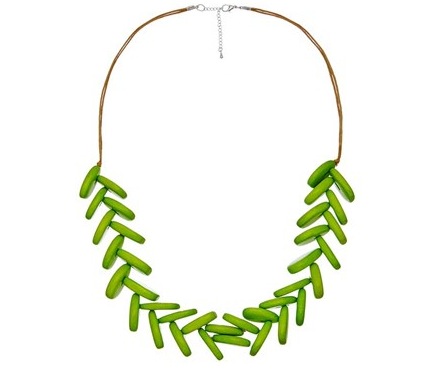 Playful wooden rope necklace
Price: $29.99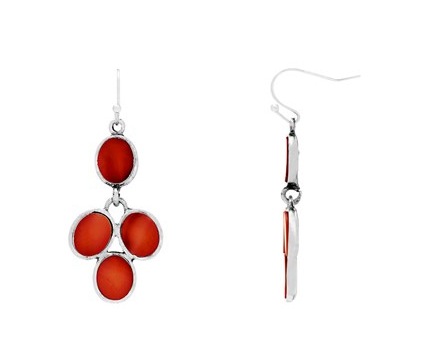 Shell Drop Earrings
Price: $14.99
5. Skim the hips and lengthen with tunic tops 
Tunic tops are wonderful for slimming. They skim over the hips and bottom, two parts of our bodies that we are often a little uncomfortable with. This creates the illusion of a slimmer and smoother figure.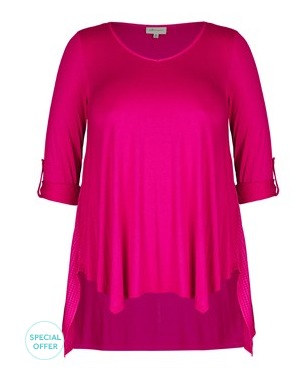 3/4 Mixed Mida Godet Tunic
Sizes: 14-26
Price:$29.99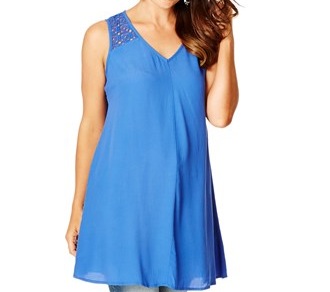 Crochet Tunic
Sizes: 8-18
Price: $29.99