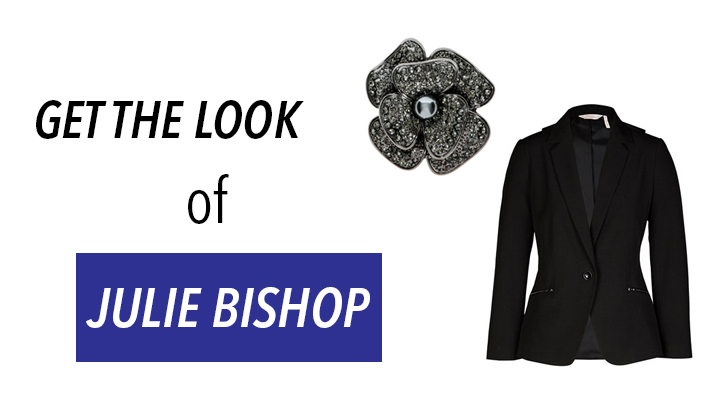 Julie Bishop has a classic and timeless style that is easy to replicate. Look for separates like fitted jackets, scoop neck tops and pencil skirts to mix and match together. For footwear stick to a classic pump style.
Clearly Julie loves a brooch to accessorise with! And why not – she wears them well. However I would like to see Ms Bishop up the ante with her look a little. Brightening up with some scarves, earrings or a statement necklace will really diversify her look and make her beauty shine. Let Starts at 60 Style show you how to achieve Julie's look!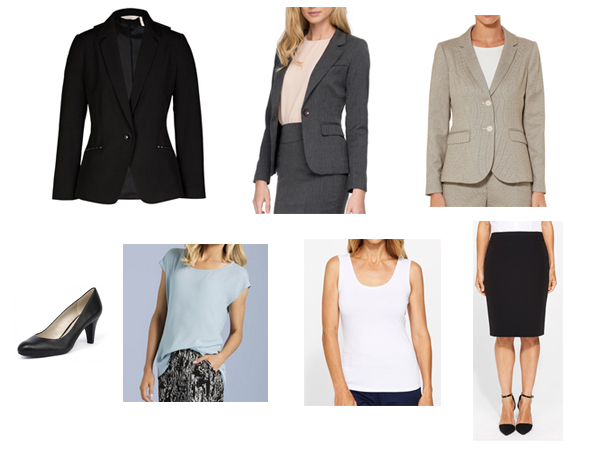 Millers luxe stretch jacket
Forcast mikala tweed suit jacket
Perri Cutten alexa jacket
Naturalizer oribel black pump
Capture shell top
Jacqui E basics tank
Jacqui E classic suit skirt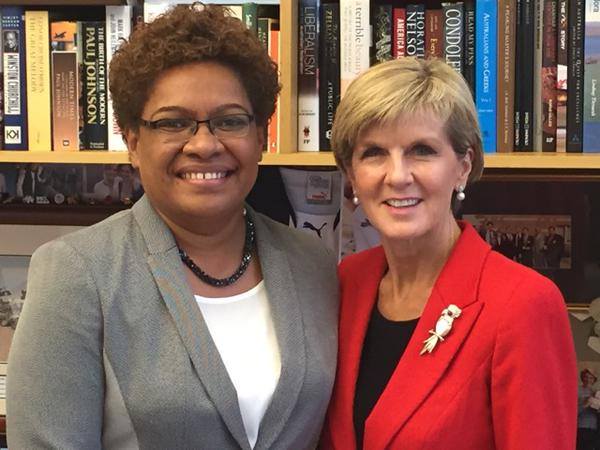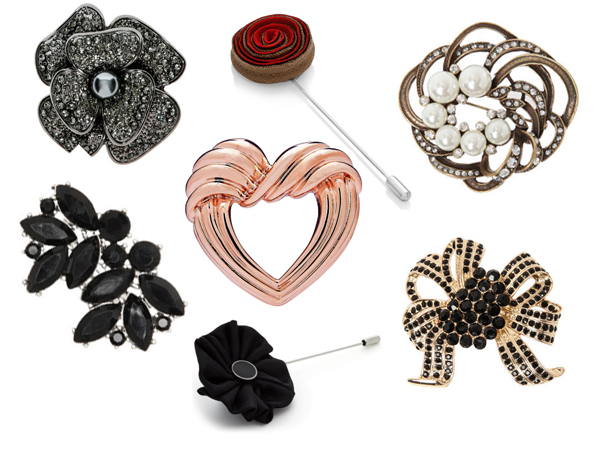 Monet diamante pearl brooch
Hugo Boss ribbon lapel brooch
Design Studio antique boxed brooch
Design Studio ribbon boxed brooch
Hugo Boss t-flower brooch
Design Studio jewel brooch
Barcs love always brooch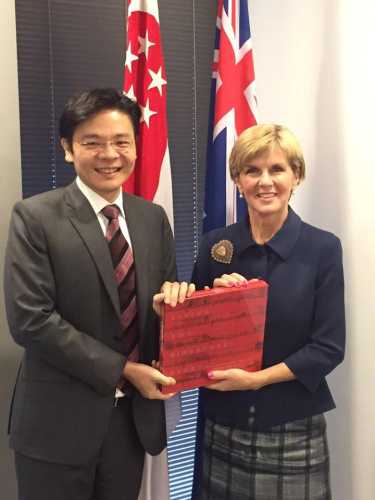 Do you like how Julie Bishop dresses?  Do you like to wear brooches too?
images:   Julie Bishop's official Facebook page.