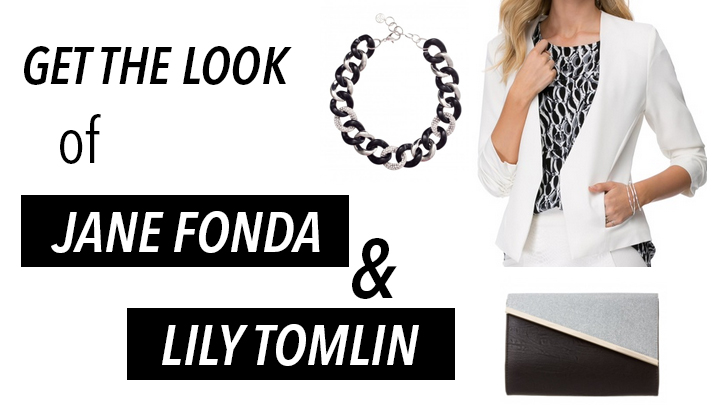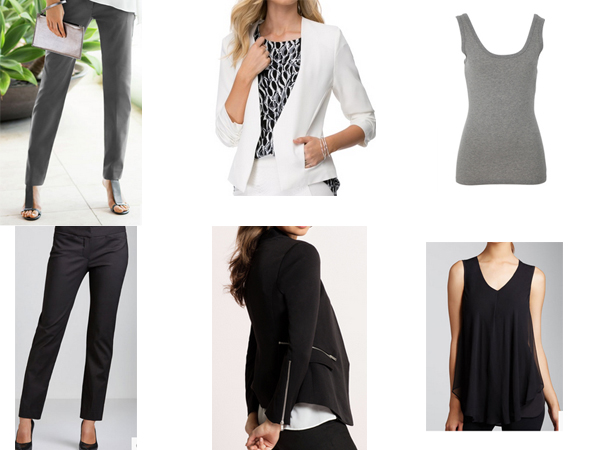 Don't these two look amazing? Both looks are very simple to achieve and the pieces are interchangeable. For Jane's look, choose a slim fitting pair of charcoal grey pants like these ones by Capture and team them back with a fitted white jacket and plain grey tank top underneath. For Lily, go for black pants and jacket. To add some interest to your look, choose a jacket with zipper detailing.
Capture pant in silver
Fate Eden blazer
Betty Basics Emma scoop tank
Capture pant in black
Emerge zip jacket
Grace Hill layered tank
Accessories are where you can always have fun! I had to do a double take when I noticed what was on Lily's handbag! How fun is that? Jane Fonda sells them on her website!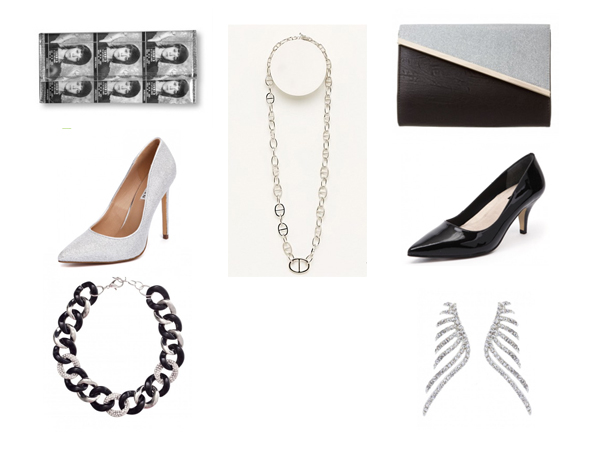 Jane Fonda Mug Shot Clutch
TS14 crosslinks necklace
Colette by Colette Hayman Hannah diagonal clutch
Diana Ferrari Matisse black patent heel
Colette by Colette Hayman diamante fan earrings
Colette by Colette Hayman pave link chain necklace
Envy silver jewel glitter heel