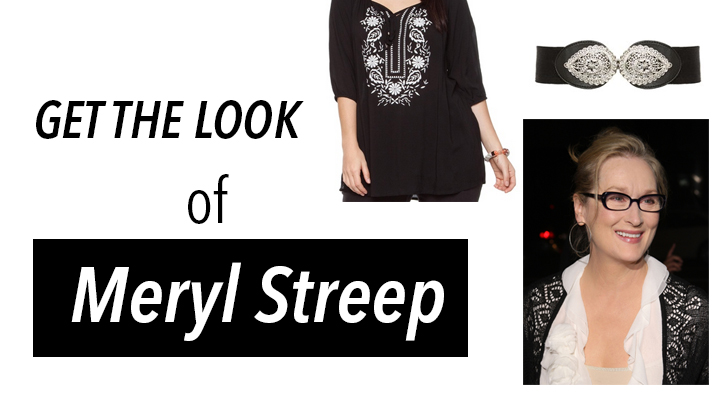 Embrace the boho luxe look of Meryl Streep next time you go out at night. I truly LOVE this look for over 60s as it is timeless and very stylish.
Choose a pair of classic black pants as the base of your look then team back with a top and jacket. Look for luxurious embroidered peasant tops and jackets.
Add some richness to your look with velvet, but if a velvet jacket is too much, try a velvet wrap which is a timeless classic that you will be able to use again and again.
Keep an eye out for delicate details like ties and tassles. Stay modern with a simple black and white palette.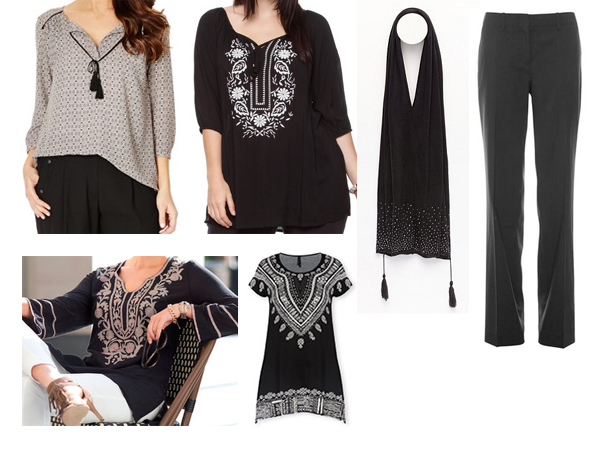 Katies tile print peasant top
Love Your Wardrobe peasant top
TS14 sequin poncho
Sportscraft Signature suiting pants
Crossroads printed tunic
Grace Hill embroidered kaftan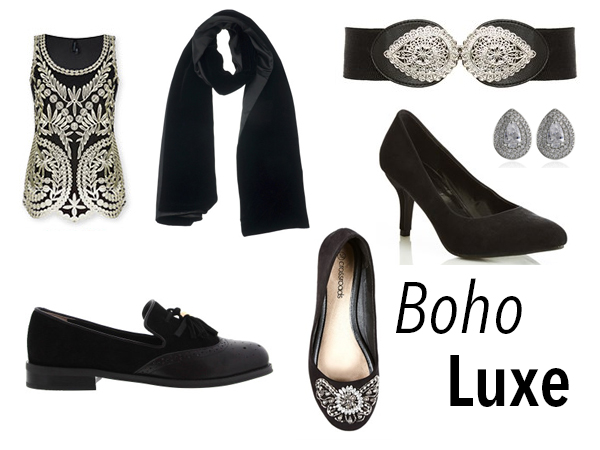 Crossroads embroidered tank
Gregory Ladner lined velvet wrap
Crossroads silver waist belt
Samantha Wills velvet nights stud earrings
Crossroads stilettoes
Crossroads embellished ballet flats
Tony Bianco cali flat loafer with tassle detail
What do you think of Meryl's look?  Can you see yourself in something similar?