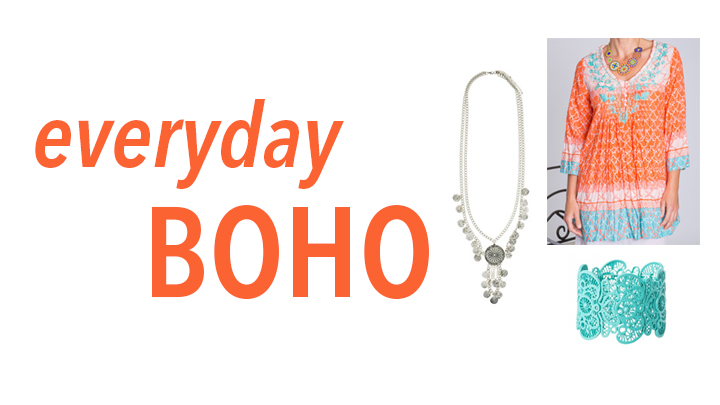 Boho chic style essentially draws on various hippie and bohemian influences from the 60s and 70s. I don't think it has ever really gone out of style but it is VERY POPULAR again.
One of the reasons boho chic style works so well for Australians, is that it truly suits our relaxed sunny lifestyle. A lot of garments are loose and cool and 100% cotton – perfect for our extremely hot summers. The focus is in the detailing – fringing, jewels, beads, prints and tassels.
Most of us we will be re-visiting a style we once embraced many decades earlier but in a much more modern way. Let Starts at 60 Style show you how!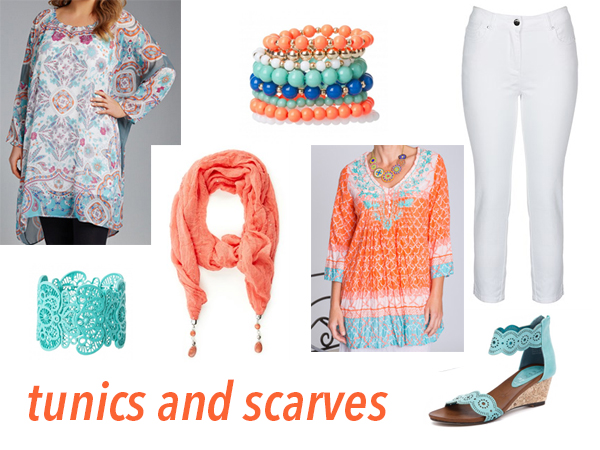 The colours are a lot prettier this time around don't you think? Corals and turquoise look brilliant back with very versatile white pants!
Sara scarf print kaftan
Colette by Colette Hayman round bead stretch wristwear pack
Millers ankle grazer jeans
Laguna Quays dancer turquoise sandal
Adrift whitsunday embroidered shirt
Crossroads textured sequin scarf
Colette by Colette Hayman patterned stretch wristwear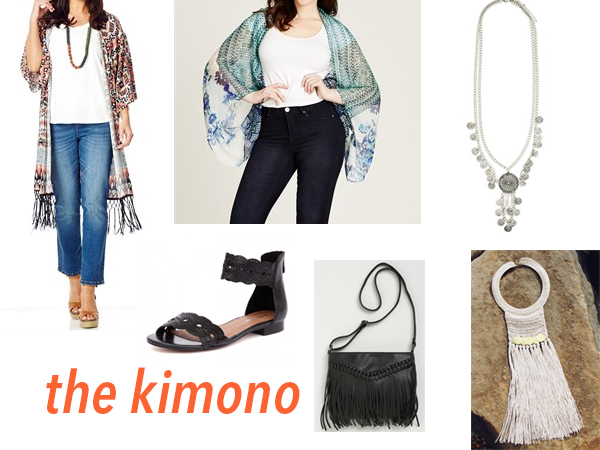 When the kimono is your focus, keep the rest of your outfit clean – team back with a plain white tank and jeans. You can pull it all together with an amazing statemtent necklace or bag.
Katies fringed kimono
Crossroads scarf kimono
Crossroads layered coins necklace
Adrift hamimi skili fringe crochet necklace
Ezibuy v-fringe bag
Django and Juliette palatie black sandal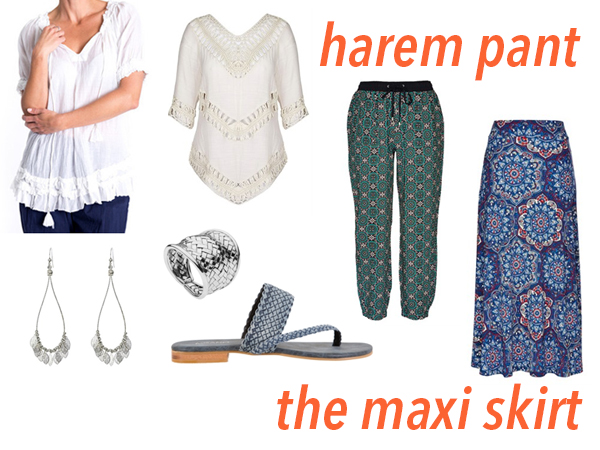 These soft printed pants and skirts are so cool to wear and they can hide a multitude of sins! Wear back with a soft white top with delicate detailing and pile on the sterling silver jewels!
Adrift panama top
Crossroads woven boho top
Millers moroccan spice soft pants
Crossroads slinky maxi skirt
Misano Shoes skyla flat
Najo sterling silver basket of dreams ring
Katies leaf metal earrings
Dresses are so easy to wear when the temperatures soar! With tassels around the neckline – skip the necklace and opt for wrist wear or earrings instead.
Urban Originals blow with the wind bag
Boho Bird casablanca music maker dress
Naudic priscilla maxi dress
Kooringal ladies wide brim bianca hat
Misano Shoes seville flat
What do you think of boho chic style?  Can you see yourself in any of these looks for day to day?