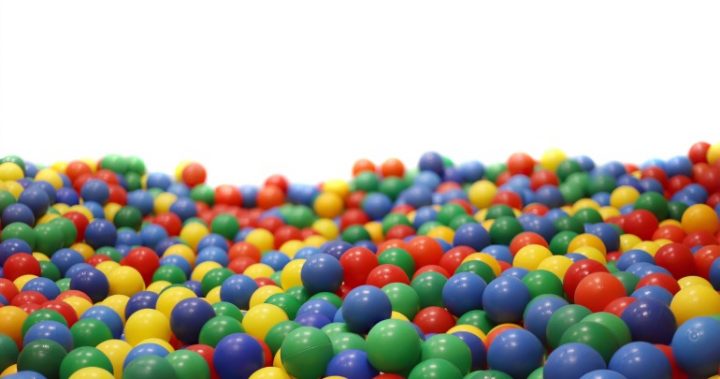 It's the latest fad sweeping the United States and the United Kingdowm and it delights in the name of 'scrotox'. It is a procedure which allegedly tightens the tackle, yanks up the low-hanging fruit closer to the tree and buffers up the family jewels.
It seems that men are paying up to $5,000 to have botox injected into their testicles and this, it is claimed, decreases sweating between a chap's legs, reduces those nasty wrinkles and makes the scrotum appear larger due to the muscles relaxing.
I have had some cosmetic surgery done on the privates but, in my defence, this was done when I was the merest baby and I was hardly in any position to object. Back then, it was delicately referred to as "the big snip" and was done — again allegedly — for health reasons. Just why when God decided boys should be born with foreskins that parents and the medical profession felt the need to slice them off back in those days is somewhat of a mystery. Ditto with having the tonsils cut out.
Anyhow, some men who must be desperately insecure are subjecting themselves to this dubious and expensive procedure.
Writing in Cosmetic Surgery Times, dermatologic surgeon Dr Jason Emer says, "As the vaginal rejuvenation market is skyrocketing, men are seeking their own type of rejuvenation. Who wouldn't want to be a little bit longer, thicker, or have more sensitivity and a better sex life? These men are also becoming interested in the cosmetic appearance of the actual penis and scrotum itself."
This, incidentally, reminds me of an emailed offer asking if I would like a 12-inch penis. Mightily offended, I wrote back asking this quack why would I want to have two inches sliced off. I never heard from him again.
Some men swear by the procedure while others, having fallen victim to some pretty ugly possible side effects, swear at it. To be honest, I haven't given much thought to how high or low my balls are or how wrinkly my scrotum is. In the past when I dabbled in the dating market I relied on my winning smile, matinee idol good looks and witty repartee to get the desired reaction.
Nobody, well almost nobody, has ever said to me after a reasonably successful romantic occasion that no second similar event could possibly be considered, much less a relationship, because my genitalia was too high or too low or too big or too small or too uneven or just not aesthetically pleasing. Mind you, having a few refreshing drinks prior to getting down and dirty and having the lights out during the event does help.
Dr Mark Norfolk, the Clinical Director of Transform, one of the largest private UK cosmetic surgery practices has said, "It's not a procedure that we offer due to the possible risks and complications with treating that part of the body. In terms of results, injecting Botox into the scrotum may help with any sweating issues but won't have much of an effect on wrinkles as there is lots of loose skin on this part of the body that an injectable treatment just can't shift."
"If the patient has an issue with wrinkles or loose skin on their scrotum, a surgical procedure is most likely to be recommended. Also, patients should manage their expectations in terms of results. It could prove very costly and nerve wracking to go through for very little in return."
Melbourne cosmetic surgeon Dr Jill Tomlinson has really thrown herself into handling men's balls — in a purely professional capacity I should add.
She provides "full scrotum rejuvenation services" according to her website, BallsackBeauty.
"I began offering these services to Melbourne men after seeing a Dove advertisement — I was dismayed to discover that only 4 per cent of men worldwide know how beautiful their balls are. I made me so sad to realise that. By offering specialist scrotal rejuvenation services and my new scrotal care range 'BallsackBeauty', I aim to have 100 per cent of men realising the beauty of their own balls and those of the men around them," she said.
It got me wondering how many specialist medical and surgical procedures have been inspired by some vapid bit of advertising fluff. Is she making a determined pitch for the gay male market? Can you imagine a conversation in the change rooms after the big game to the effect of "Gosh your balls are beautiful" followed by the proud acknowledgement, "I had these beauties refreshed at BallsackBeauty".
Why, you can even have "replacement testicles" inserted in your scrotum! There are 19 different sizes on offer from 'Acorn' with a diameter of 20mm all the way in 2mm gradients up to 'Yams', which have an awesome diameter of 56mm. Remember to be very careful zipping up your pair of skinny jeans if you decide on the bigger sizes.
Gentlemen, the balls are in your court.
What are your thoughts on cosmetic procedures like this one? Have you ever had any cosmetic work done as you've got older?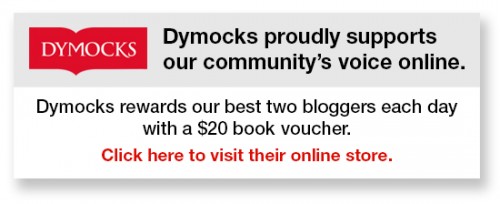 To write for Starts at 60 and potentially win a $20 voucher, send your articles to our Community Editor here.