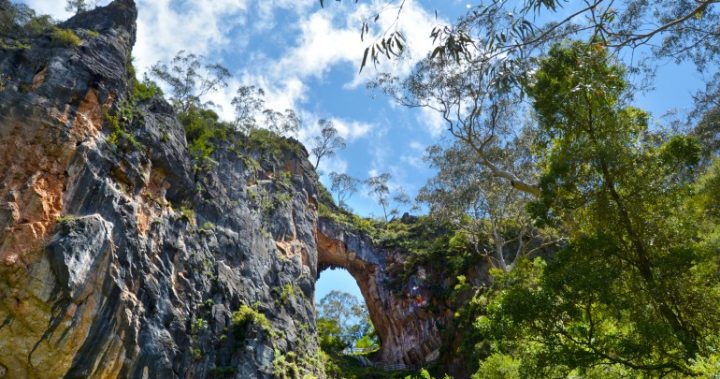 Back in August, three intrepid guys went in search of a cave in Davidson Park in the Sydney suburb of Killarney Heights.
They were not searching for just any cave. They were looking for the cave where Stefan and Genowefa Pietroszys had lived a hidden, furtive life, terrified of authorities for about seventeen years.
Whether they found the cave or not is uncertain but the search again brought to light one of the terrible tragedies of Australia's post-war immigration program, which saw millions of people arrived from war-torn and devastated Europe, many to work on the Snowy Mountains Hydro-electricity Scheme.
Mr and Mrs Pietroszys were two such immigrants from Lithuania. They arrived in February 1948. Lithuania had been occupied by the Nazis and then the Soviet Union and local partisans had waged a bloody but futile fight against the invading communists.
We can only imagine what horrors they had lived through and how they escaped the brutal communist regime. Understandably, it probably had an effect on their mental health.
Immediately they arrived in Perth Mrs Pietroszys was diagnosed as neurotic and was admitted to a Perth psychiatric hospital. Mr Pietroszys suffered the same diagnosis. Then Labor Immigration Minister — and future Federal Opposition Leader — Arthur Calwell ruled that they should be deported as "undesirable immigrants" as they were unfit for work.
Yet they were determined not to return to an uncertain and probably dreadful fate at the hands of the KGB, the feared Soviet Union's secret police.
They vanished before they could be escorted to a ship and spent the next six years on the run. Sydney police charged them with vagrancy in November 1951 and they were charged with a similar offence in Geelong later that month. They were put on a train as the first stage of their eventual deportation but again vanished. They appeared again in December 1953 when they were charged again with vagrancy.
After making presumably solemn promises to authorities once again, they were put on a train to — once again — begin their deportation. Not surprisingly, they vanished again and were found later that month in the final stages of starvation and exhaustion in a disused quarry.
They pleaded that they hoped to die as they had no friends and no work, but Australian authorities, by now pretty much fed up with and embarrassed by the destitute but amazingly resourceful couple, took them by car to Wagga Wagga hospital under guard. While the vehicle was travelling at some speed, Stefan leapt to freedom, rolling over and over and suffering a fractured skull. In January 1954, Genowefa vanished and, obviously, they managed to link up.
It speaks volumes for the efficiency — or, rather, the complete lack of it — of the Australian immigration authorities and police forces at the time that this couple who could speak no English, who had no jobs and who had no friends and who had been diagnosed with a mental illness could escape so frequently and so easily.
No doubt their past when evading Nazi and Communist invaders who, if nothing else, would have been a good deal more thorough gave them some very useful skills.
This time they stayed undetected for some years living on berries, rats, roots and fish and scavenging clothes and bedding from where and when they could.
In 1968, a Salvation Army officer, Major I Unicomb somehow found them in Davidson Park when Stefan was 70 and Genowefa was 57. He provided them with clothing and some food and also notified the press thinking that this would get them the help they needed.
"We thought the publicity would help them but it has boomeranged unfortunately," he was quoted as saying. The couple vanished again, no doubt terrified of being deported.
The Sydney Lithuanian community rallied to their aid saying that they would be "only too willing" to provide assistance. "I believe they are suffering from a misplaced sense of persecution stemming from their wartime experiences at the hands of the Russians," Mrs A Bauze of the Sydney Lithuanian Women's Social Services Association said.
Later, a bushwalker who came across them said they were a "delightful old couple".
It all came to the inevitably tragic end in 1979 when Stefan, incoherent with grief, accosted two fishermen screaming, "Meine frau is tote" ("My wife is dead").
They followed Stefan back to the cave, finding Genowefa's dead body on a foam mattress. She was 68.
By now, his dear wife dead, his own health and spirit broken, Stefan was admitted to an aged care home where he died three years later aged 82.
The three young men who went in search of their cave were well-equipped, strong and could cope with the leeches, the risk of snakes and the overpowering claustrophobia.
Stefan and Genowefa were not young, not fit and not well-equipped. All they had was their love for each other and that gave them all the strength and determination they needed.
Truly, love conquers all.
How do you feel about love? Share your thoughts with us on this story.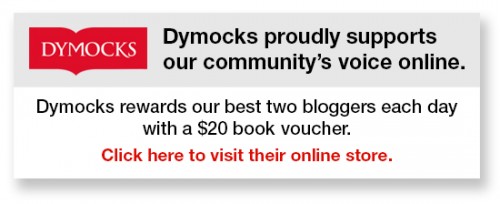 To write for Starts at 60 and potentially win a $20 voucher, send your articles to our Community Editor here.