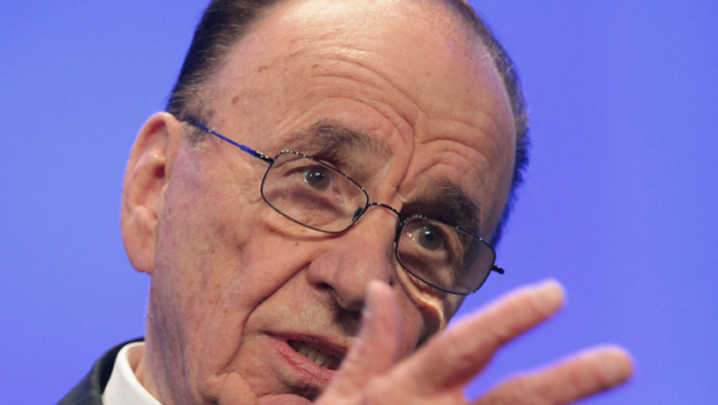 He's one of the most recognisable figures in the media world and even Rupert Murdoch has had enough: he's called a snap election.
But why? Well, some of what he says makes a bit of sense while the rest, we'll leave up for you to decide.
In a series of tweets today, Murdoch has said "Country almost ungovernable with any Senate majority impossible for either side to execute. Bilateral agreement to change urgent if unlikely" and said it may be the only hope for a country that is almost ungovernable. Would you agree?
Controversially, the newspaper mogul displayed his political leanings by clarifying that he was a Liberal voter and despite some blind spots Tony Abbott was by far the best alternative.
"[The] only hope is [a] new poll with govt of all the talents ready to work together with clear mandate for reform, bringing in new, young able people", Murdoch tweeted. "Australia is a beautiful country with large problems".
He went on to talk about jobs growth, the China FTA and drugs.
Looking at the polls today, Tony Abbott would win if there were a snap election. But who knows? Maybe he might hold on based on his biggest fan.
Take a look at his tweets and tell us, is Murdoch right? Do we need a snap election? Who would you vote for right now if you could and why?
Great month in Oz – beautiful country, gtreAt people but with large problems.

— Rupert Murdoch (@rupertmurdoch) September 3, 2015
Country almost ungovernable with any Senate majority impossible for either side to execute. Bilateral agreement to change urgent if unlikely

— Rupert Murdoch (@rupertmurdoch) September 3, 2015
Extreme greenies, increasing in support hold balance. Against growth and subsequent jobs. Seem beyond reason.

— Rupert Murdoch (@rupertmurdoch) September 3, 2015
Meanwhile world commodity prices in long term collapse as outrageous construction costs kill infrastructure projects.

— Rupert Murdoch (@rupertmurdoch) September 3, 2015
Seems capture of federal Labor leadership by corrupt violent unions. Govt must push on with reforms for sake of all sides or hold snap poll.

— Rupert Murdoch (@rupertmurdoch) September 3, 2015
Great progress made with Asia trade agreements by Minister Robb. Now need close China FTA. Big chance for food, healthcare, jobs.

— Rupert Murdoch (@rupertmurdoch) September 3, 2015
One over riding social issue dominating conversation everywhere is alarm at spread of new deadly drugs, especially in rural communities.

— Rupert Murdoch (@rupertmurdoch) September 3, 2015
Only hope is new poll with govt of all the talents ready to work together with clear mandate for reform, bringing in new, young able people

— Rupert Murdoch (@rupertmurdoch) September 3, 2015
In spite of some blind spots, Abbott far the best alternative. Principled and a fighter.

— Rupert Murdoch (@rupertmurdoch) September 3, 2015