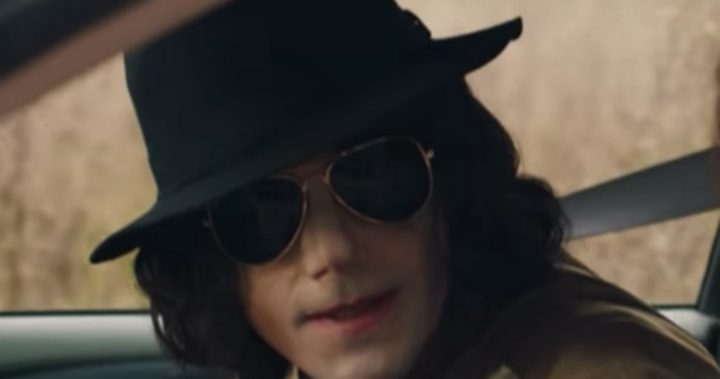 You might remember reading yesterday about a news TV series in which Michael Jackson is portrayed by a white actor?
The show, Urban Myths, focuses on stories that have long swirled around about some of the most famous people in the world.
One particular story, featured in the show's trailer, focuses on the rumoured car trip Michael Jackson, Elizabeth Taylor and Marlon Brando took on 9/11.
There's been an outcry since the trailer was released earlier this week, and let's just say, the Jackson family are not impressed.
Michael Jackson's daughter Paris Jackson slammed the show in a series of posts on Twitter, saying she was "outraged" and "offended" by the portrayal of her father
"I'm so incredibly offended by it, as i'm sure plenty of people are as well, and it honestly makes me want to vomit," she tweeted.
She also lashed out at the portrayal of her godmother Elizabeth Taylor.
"It angers me to see how obviously intentional it was for them to be this insulting, not just towards my father, but my godmother liz as well," she tweeted.
"Where is the respect? they worked through blood sweat and tears for ages to create such profound and remarkable legacies. shameful portrayal.
"He made a point of it plenty of times to express his pride in his roots. He would never have wanted this."
And Paris Jackson is not the only member of the Jackson family to criticise the show.
Her cousin Taj Jackson (Tito's son) also took to Twitter to share his point of view.
"Unfortunately this is what my family has to deal with. No words could express the blatant disrespect." he wrote.
As you would be able to recall the Jackson family, particularly Michael and his children, have spent their life in the limelight and have been the target of some terrible rumours in the past.
And even after Michael's death, he and his family remain in the spotlight.
If you don't know what all the fuss is about, watch the trailer for the show below and make up your own mind.
What do you think? Would you be offended if you were Michael Jackson's family? Or do you think the show is harmless?