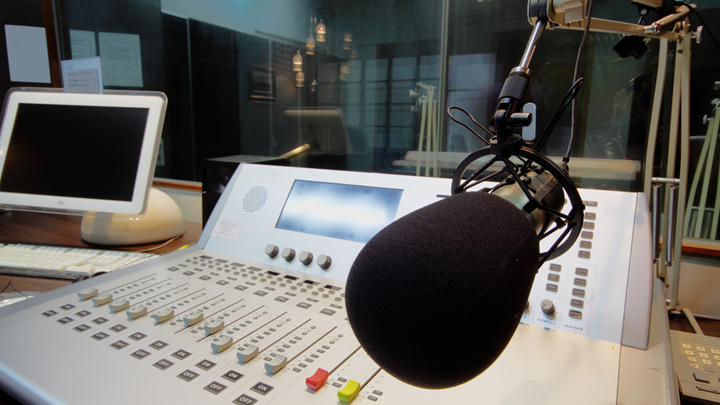 The Australian Commercial Radio Award winners were announced at a glitzy ceremony on the Gold Coast on Saturday night, and we have to say: there were some surprises.
The top awards were given to many of the same people that won in years past, with 2013 winners Ross Stevenson and John Burns, Neil Mitchell, Brendan Jones and Amanda Keller, and Kyle Sandilands and Jackie O winning gongs.
The ACRA awards were hosted by actor and comedian Stephen Curry, and for the fifth time, The Kyle and Jackie O Show was named best on-air FM team. Are they really your favourites?
The best on-air AM team, was awarded for the fourth time to 3AW's Ross Stevenson and John Burns.
Continuing 3AW's winning streak, Neil Mitchell, 3AW's morning host scored the win for best current affairs presenter, reports SMH.
In a win for baby boomers, Amanda Keller and Brendan Jones got an ACRA for their weekly My Generation show.
Jeremy Cordeaux, veteran broadcaster and award-winning journalist, was inducted into the Hall of Fame after more than five decades in the industry.
The awards are judged by representatives from all radio networks and from the advertising, marketing and engineering industries.
Here's the full list of 2015 ACRA winners – are any of your favourites in there?
BEST ON-AIR TEAM – METRO FM
Kyle & Jackie O Show; Kyle Sandilands & Jackie Henderson, KIIS 1065, Sydney NSW, Australian Radio Network M
BEST ON-AIR TEAM – METRO AM
3AW Breakfast; Ross Stevenson & John Burns, 3AW, Melbourne VIC, Macquarie Radio Network M
BEST ON-AIR TEAM COUNTRY & PROVINCIAL
The Morning Rush; Jon Vertigan & Maria Foundas, 3YB, Warrnambool VIC, ACE Radio Broadcasters C
Galey, Ross & Charli for Breakfast; Paul Gale, Charli Robinson & Ross Wallman, Sea FM, Gold Coast QLD, Southern Cross Austereo P
BEST ENTERTAINMENT/MUSIC PRESENTER
Ashleigh Blucher; Power FM, Bega NSW, Grant Broadcasters C
Brad Wood; Sea FM, Central Coast NSW, Southern Cross Austereo P
Tim Blackwell; Nova Network, Nova Entertainment M
BEST TALK PRESENTER
Kate O'Bree; 2BS, Bathurst NSW, Bathurst Broadcasters C
Mark Parton; 2CC, Canberra ACT, Capital Radio Network P
Ben Fordham; 2GB, Sydney NSW, Macquarie Radio Network M
BEST CURRENT AFFAIRS PRESENTER
Mark Parton; 2CC, Canberra ACT, Capital Radio Network NM
Neil Mitchell; 3AW, Melbourne VIC, Macquarie Radio Network M
BEST SPORTS PRESENTER
Jock Brady; 3CS, Colac VIC, ACE Radio Broadcasters C
Phil Small; 2CC, Canberra ACT, Capital Radio Network P
Tim Lane; 3AW, Melbourne VIC, Macquarie Radio Network M
BEST NETWORKED PROGRAM
Country Today; Don Plenty, ACE Radio Broadcasters C
The Noise; Grant Broadcasters P
Kate, Tim & Marty; Kate Ritchie, Tim Blackwell & Marty Sheargold, Nova Entertainment M
BEST SYNDICATED AUSTRALIAN PROGRAM
My Generation; Authentic Entertainment
BEST NEWCOMER ON-AIR
Claire Humphery; Snow FM, Jindabyne NSW, Capital Radio Network C
Clare Todhunter; Sea FM, Central Coast NSW, Southern Cross Austereo P
Paul Gallen; Triple M, Sydney NSW, Southern Cross Austereo M
BEST NEWCOMER OFF-AIR
Justine Blacklock; Star FM, Dubbo NSW, Southern Cross Austereo C
Hannah Schadel; Star FM, Gosford NSW, Nova Entertainment P
Sophie Azzopardi; 2day FM & Triple M 104.9, Sydney NSW, Southern Cross Austereo M
BEST SPORTS EVENT COVERAGE
2014 AFL Preliminary Final; The K-Rock Football Commentary Team, K-Rock, Geelong VIC, Grant Broadcasters NM
2014 AFL Grand Final; 3AW Football, 3AW, Melbourne VIC, Macquarie Radio Network M
BEST NEWS PRESENTER COUNTRY & PROVINCIAL
Sarah Weir; Hot FM, Tablelands QLD, Southern Cross Austereo C
Rod McLeod; Gold FM, Gold Coast QLD, Southern Cross Austereo P
BEST NEWS PRESENTER – METRO FM
Ron Wilson; smoothfm, Sydney NSW, Nova Entertainment M
BEST NEWS PRESENTER – METRO AM
Anne Stone; Fiveaa, Adelaide SA, Nova Entertainment M
BEST STATION PRODUCED COMEDY SEGMENT
Raising the Rugrats Cup; Jon Vertigan, 3YB, Warrnambool VIC, ACE Radio Broadcasters C
Speak Up Granny; Luke Bradnam, Hot Tomato, Gold Coast QLD, Hot Tomato P
Peppa Pig Reboot; Dave Thornton, Jerimiah Busniak & Dan Anstey, Hit 101.9 Fox FM, Melbourne VIC, Southern Cross Austereo M
BEST DOCUMENTARY
Newcastle Earthquake 25th Anniversary; Nick Blanch, David Dollin, Ross McClymont, Nik Lawson & Mark Brewer, KOFM, Newcastle NSW, Southern Cross Austereo NM
Diary Of An Anzac; Tony Peterson, Cameron Forsyth, Chris Gregson & Matthew Summerill, 2GB, Sydney NSW, Macquarie Radio Network M
BEST COMMUNITY SERVICE PROJECT
East Coast Radiothon for Snowy Hydro SouthCare; Kim Gardner, 2EC, Bega NSW, Grant Broadcasters C
i98FM's Camp Quality Convoy; i98fm Convoy Team, i98 FM, Wollongong NSW, WIN Network P
Fitzy & Wippa's Barry The Parody Bear; Ryan Fitzgerald, Michael Wipfli, Carlie Millican & Alison Eveleigh, Nova 96.9, Sydney NSW, Nova Entertainment M