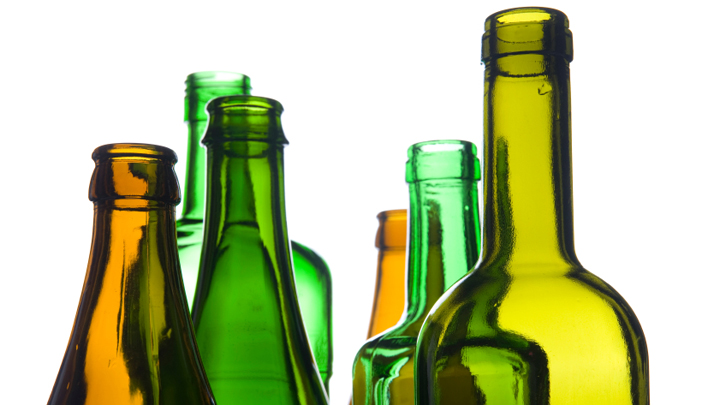 All of these DIY wine bottle ideas start with the really difficult task of emptying a wine bottle. So sit back, pop a cork, pour a glass and get inspired. Once that task is complete you're one step closer to creating an original piece for your home. You'll be surprised what you can create with an empty bottle. Some of these suggestions are handy and look great. From a decorative centrepiece, storage container and hat rack, we've found all the best ideas for you.
Take a look at a few clever ideas below!
Chalk painted container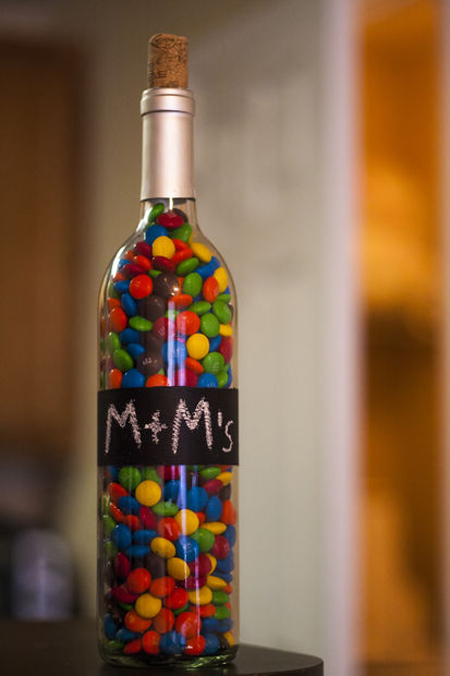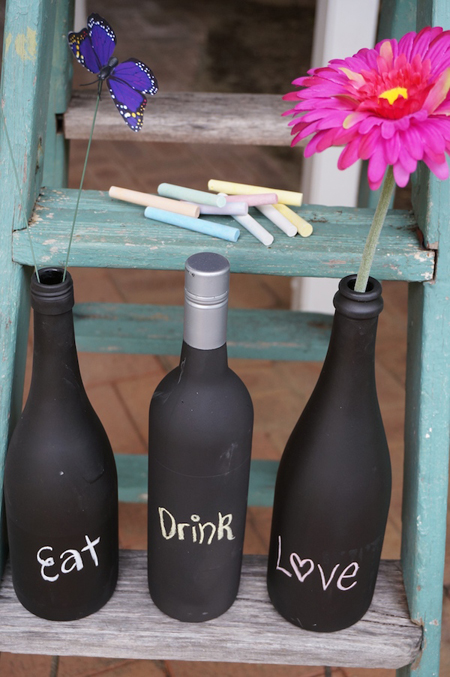 Image source: Instructables and Travelingcorkscrew
You'll need
Steps
Remove wine bottle labels. Soak empty bottles in sink filled with warm water; this will help to remove the sticky glue.
Make sure the bottle is dry and wiped clean. Then pain bottle with the chalkboard paint with whatever size design you choose.
Write your desired label!
Soap dispenser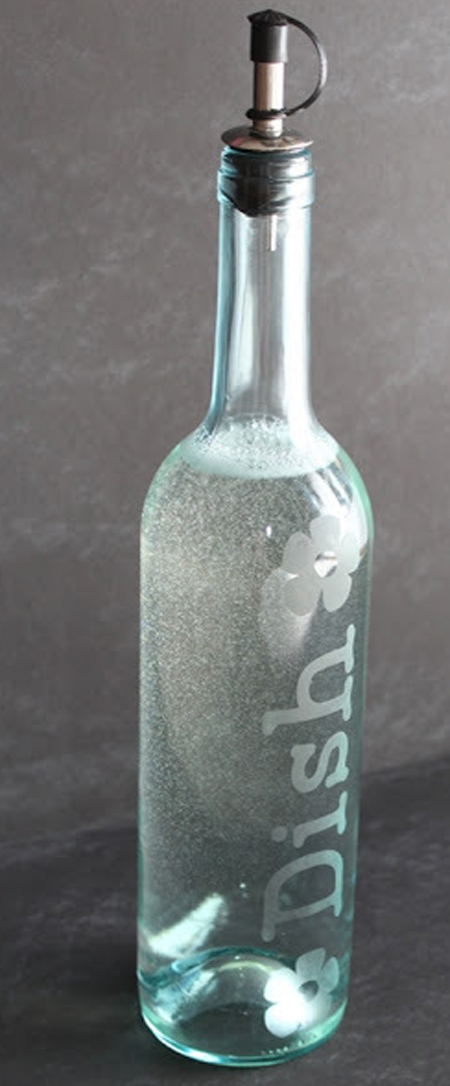 Image source: Livingwellspendingless
You'll need
Empty wine bottle
Glass etching cream
Paint brush
Bottle pourer
Stencil
Steps
Make a stencil of your choice. Place on bottle/tape down so the cream doesn't leak underneath. Once stencil is securely place, apply the etching cream.
Smooth the cream making sure it is covering all areas of your stencil and leave for about 30 minutes. Rinse gently with cool water.
Your bottle is complete – just add a soap dispenser lid and fill your bottle. Enjoy your cute dish soap container!
Here are some other fabulous options!
Decorative centrepiece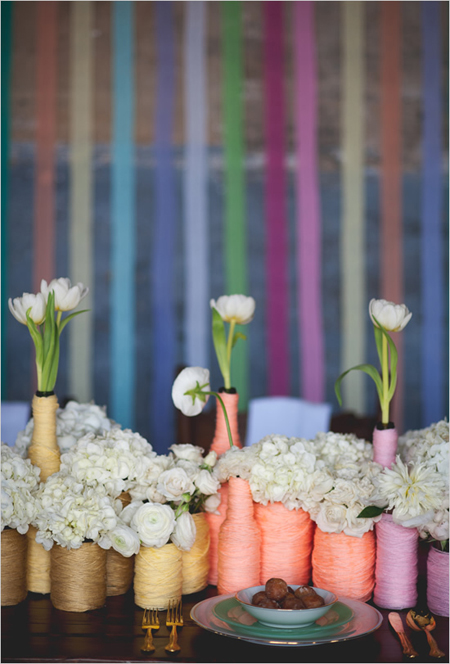 Image source: homesthetics
You'll need:
Ribbon or colourful string of your choice
Flowers of your choice
Bird feeder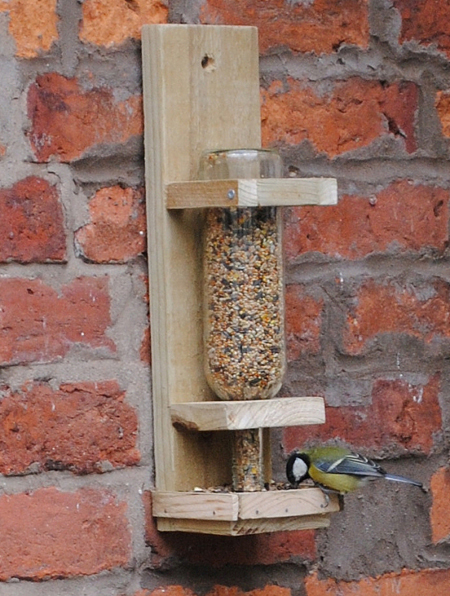 Candle holders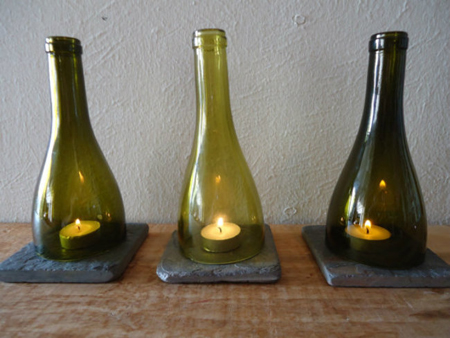 Hanging lights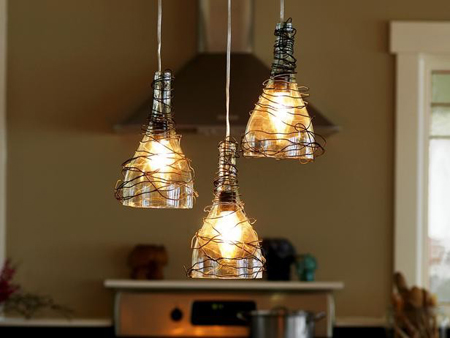 Image source: Viralnova
Chandelier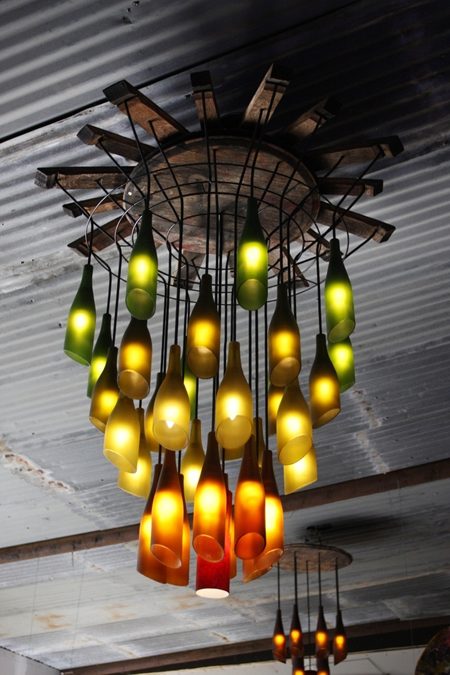 Kitchen spoons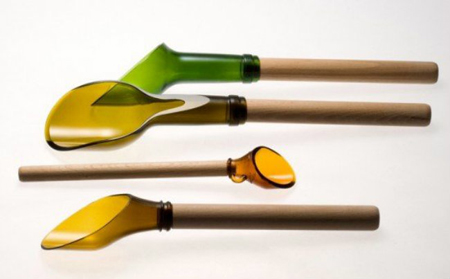 Hat rack

Serving dish

Jacket rack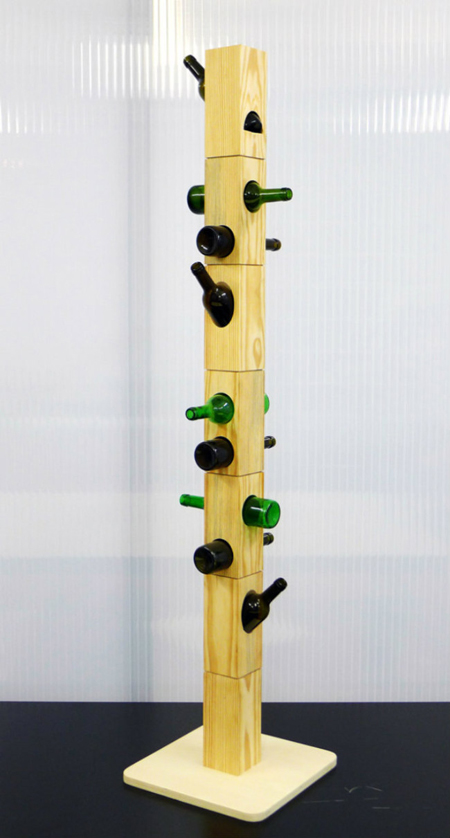 Image source: distractify
Tell us, will you try any of these DIY wine bottle ideas? Have you made any before?