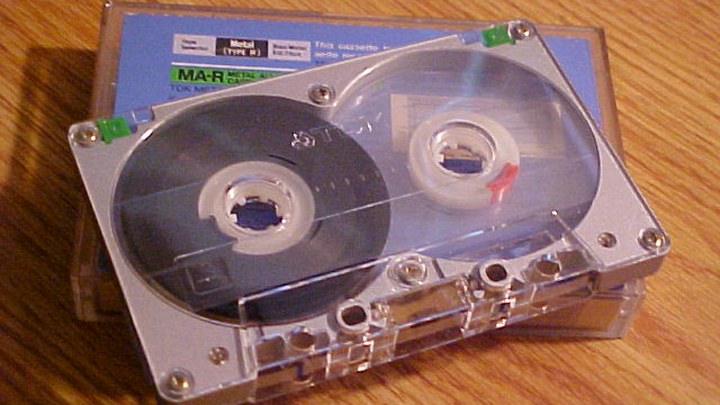 In the late 70s and early 80s we were given a gift in the universe. One that came in plastic casing with a long piece of film inside. Thank you world for giving us the tape… Because without it, we wouldn't have been able to make mixtapes.
We all had them. We would listen to the radio and the minute our favourite song came on we'd hit "record" on our tape recorder so we could listen to our favourite hits at leisure… I guess this was the first form of music piracy!
But mixtapes were the best. We had one for every occasion. For the road trip, for the slow dances, for the discos and for sing alongs. We'd swap and trade them and make them for people we wanted to impress. Guys, if you say you've never given a girl a mixtape you're only kidding yourself!
For tonight's Saturday Night Nostalgia session we thought we'd take a look at the best of the best in mixtape history. We've set some up for you here tonight!
So have a listen to our favourite mixtape hits and tell us what was on your mixtapes… Did you love the slow songs or did you like to dance? Share your memories of mixtapes with us in the comments below…
The Disco Mixtape 
Earth, Wind & Fire "Let's groove tonight"
A-ha "Take on me"
Rick Astley  "Never gonna give you up"
Eurythmics "Sweet dreams"
Gloria Gaynor "I will survive"
The Pointer Sisters "Jump"
The Workout or House Cleaning Mixtape 
Bill Medley & Jennifer Warnes "I've had the time of my life" 
Lipps Inc. "Funky Town" 
Rick Springfield  "Jesse's Girl" 
Kenny Loggins "Footloose" 
Michael Jackson "Billie Jean"
Billy Ocean "Get outta my dreams"
The Love Song Mixtape
Bonnie Tyler "Total eclipse of the heart"
Al Green "Let's stay together"
Elton John "Your Song"
Diana Ross and Lionel Richie "Endless Love"
Sting/The Police "Every breath you take"
Cyndi Lauper "Time after time"
The Road Trip Mixtape
Hall and Oates "Out of touch"
J. Gelis Band "Centrefold"
Queen "Crazy little thing called love"
John Lennon "Imagine"
Led Zepplin "Stairway to heaven"
Tracy Chapman "Fast Car" 
What was on your favourite mixtape in the 80s? Did you love the slow songs or did you like to dance? Share your memories of mixtapes with us in the comments below…