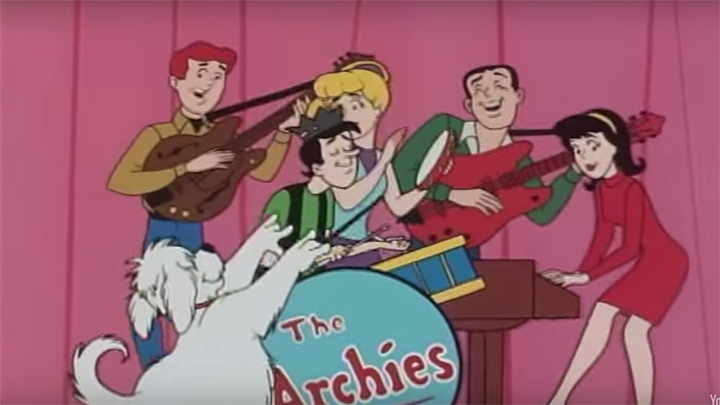 The Archies, a famous American cartoon show, were also well-known for their virtual band that became popular after their 1969 summer hit single. They sung a very distinct upbeat bubblegum pop genre type of music.
Do you remember the characters Betty, Veronica and Archie? They became familiar faces through their cartoon books and animation, which played every Saturday morning from 1968 to 1973.
In the summer of 1969 the group released their most famous hit that stayed at number one on the Billboard Top 100 for four weeks. The Archies's song beat out top artists like Elvis, The Beatles and The Rolling Stones.
The real life singers of this song are Andy Kim, Toni Wine, Ron Dante and Ellie Greenwich.
Can you guess the tune? Here is a clue:
I just can't believe the loveliness of loving you
(I just can't believe it's true)
I just can't believe the one to love this feeling to.
(I just can't believe it's true)
Have a sing along to "Sugar Sugar" by The Archies 
What are your memories of this song? Where were you when you first heard it?