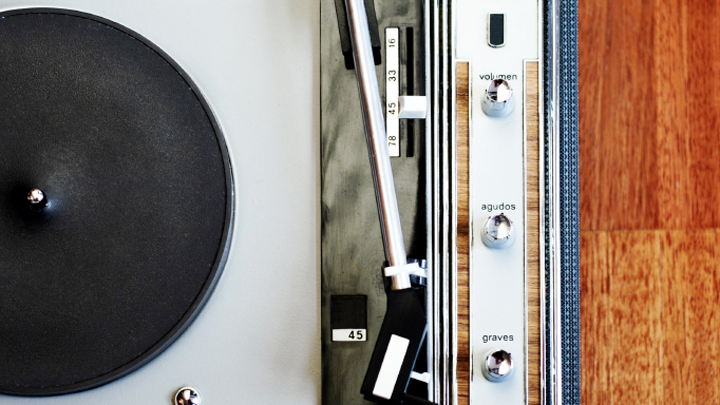 CBS Records released Bob Dylan's first single in the UK, "The Times They Are A-changing" in March 1965, making this month one of the most memorable ever.
Tom Jones starts his long and successful career with "It's Not Unusual", released on the 11th and destined for the top spot in the UK. The song was originally intended for Sandie Shaw who turned it down. Further hits for Jones in the 60s were "With These Hands", "What's New Pussycat", "Not Responsible", worldwide #1 "Green, Green Grass of Home", "Detroit City", "Funny Familiar Forgotten Feelings", "I'll Never Fall in Love Again", "I'm Coming home", "Delilah", "Help Yourself", "A Minute of Your Time", "Love Me Tonight" and "Without Love".
On the 13th, just before the release of their latest single "For Your Love", The Yardbirds replaced Eric Clapton with Jeff Beck from London R&B band, The Tridents. Clapton considered the band was moving from the blues he wanted to play, into the pop field. "He did not like our new single and thought he should have been featured", explains vocalist Keith Relf. He joined John Mayall's Bluesbreakers and he still wasn't happy so he formed Cream with Ginger Baker and Jack Bruce. After a short but successful time with Cream he formed Blind Faith who were popular without much chart success, and then he left and joined Delaney & Bonnie, then Derek & The Dominoes before setting out on a solo career. Delaney & Bonnie & Friends was a revue fronted by songwriting husband and wife Delaney and Bonnie Bramlett. Along with Clapton many other stars worked with them such as Duane and Gregg Allman, Bobby Whitlock, renowned saxophonist King Curtis, George Harrison, Leon Russell, Rita Coolidge and Dave Mason who helped form Traffic with Stevie Winwood and wrote their biggest seller "Hole in my Shoe".
The Rolling Stones, "The Last Time" is their first number one hit written by Jagger/Richards.
The Motown Package Tour arrives in the UK on the 20th. The acts included The Miracles, Martha & The Vandellas, The Supremes, Stevie Wonder and The Temptations.
On the 25th, Them (fronted by Van Morrison) from Belfast, Northern Ireland, release "Here Comes the Night".
This was written and produced by R&B legend Bert Berns and peaked at number two, their biggest hit.
An interesting record release in Australia was "We 2 Should Live", by The Missing Links, a Sydney-based group who had just given a wild performance on an ABC TV show, which left the viewers outraged enough for Johnny O'Keefe to say he would have no long-haired groups on his Sing, Sing, Sing TV show. The Missing Links carried on with live performances never before seen in Australia, wrecking the stage and shoving their guitars through the speakers, and released their second single, "You're Driving Me Insane", followed by "Wild About You".
At the same time, The Easybeats, another group from Sydney, were getting some airplay; their first record was the bluesy "For My Woman". Their next single was "She's So Fine", which became a national number one.
The number ones in the UK, March 1965  
6th – I'll Never Find Another you – The Seekers
13th – It's Not Unusual – Tom Jones
20th, 27th – The Last Time – The Rolling Stones
In the USA
6th – My Girl – The Temptations
13th, 20th – Eight Days a Week – The Beatles
27th – Stop in the Name of Love – The Supremes
In Australia
6th – 20 Miles – Ray Brown & The Whispers
13th, 20th, 27th – I'll Never Find Another You – The Seekers
The top 10 in Australia – March 1965
I'll Never Find Another You – The Seekers
Under The Boardwalk/Walking the Dog – The Rolling Stones
Ferry Cross The Mersey – Gerry & the Pacemakers
20 Miles – Ray Brown & The Whispers
Do What You Do Do Well – Ned Miller
Paper Tiger – Sue Thompson
Goodnight – Roy Orbison
Rock and Roll Music/Honey Don't – The Beatles
This Diamond Ring – Gary Lewis & the Playboys
You've Lost That Loving Feeling – The Righteous Brothers