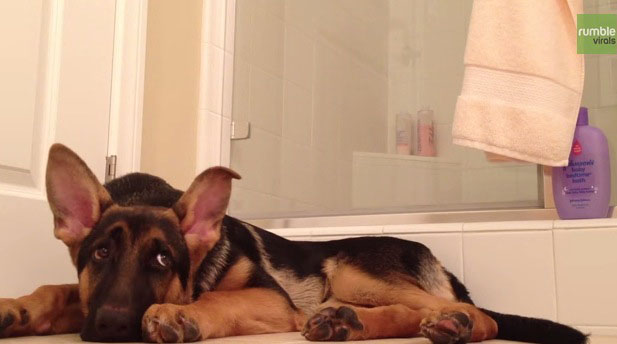 Do you sing in the shower? Next time you think you're the next hit singer, spare a thought for your furry friend who has to listen to you!
This German shepherd definitely doesn't enjoy his owner singing a tune in the shower….
Watch what happens in this hilarious video and tell us, does your animal oppose anything you do? Tell us your funniest story below.