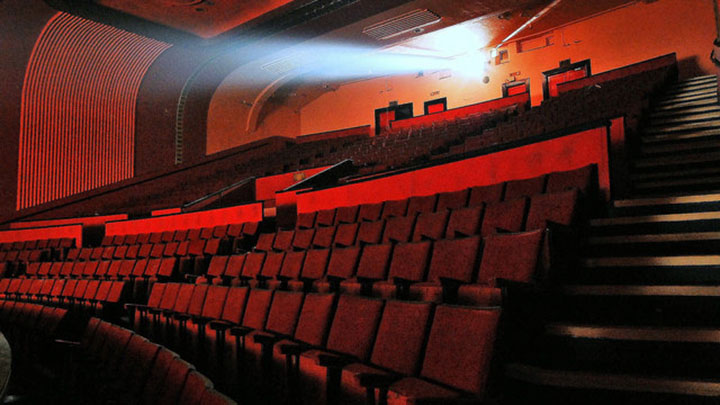 Christmas is the perfect time of year to head to the movies. Whether you are taking your grandchildren or you are going with a friend, there are always a great selection of movies to choose from this time of year.
Every child loves a trip to the cinemas with Grandma or Grandpa, so why not?
Below are the must see movies this December for both the family and the adults.
Movies for the kids:
1. Paddington
Rated: G
Genre: Comedy | Family
IMBD Rating: 7.10/10
A tale we all know based on the series of a popular children's book by Michael Bond. The story of Paddington is about a young English boy who befriends a talking bear in a London train station. Starring Hugh Bonneville, Sally Hawkins and Julie Walters in this hilarious tale; this film is a great laugh for all ages.
2. Alexander And The Horrible No Good Very Bad Day
Rated: PG
Genre: Comedy | Family
IMBD Rating: 6.5/10
The movie of Alexander begins when bad things start to happen to the whole family, and their day only continues to get worse. This hilarious comedy stars two great actors; Steve Carell and Jennifer Garner. Steve Carell, known for his great humour, will guarantee you a laugh or two!
3. Night At The Museum: Secret of the Tomb
Rated: PG
Genre: Adventure | Comedy | Family
Released: 26th December 2014
Starring Ben Stiller, Robin Williams and Owen Wilson, this film is a great family adventure to see! Where favourite and new characters unite together to embark on an epic quest. This quest seeks to save the magic before it is gone forever.
Movies for yourself:
1. Hunger Games: Mockingjay
Rated: PG
Genre: Adventure | Sci-Fi
IMBD Rating: 7.2/10
This is number 3, part 1 of the Hunger Games, titled Mockingjay. A specatular, action packed movie that keeps you entertained the whole time. The main star Jennifer Lawerence, also known as Katniss, goes to District 13 after District 12 is destroyed. Katniss meets President Coin who convinces her she need to be the symbol of rebellion to save the city.
2. Interstellar
Rated: PG-13
Genre: Adventure | Sci-Fi
IMBD Rating: 8.9/10
Interstellar is a surprisingly, fantastic movie about a team of explorers who journey through a dark wormhole in attempt to save humanity. A compelling adventure starring Matthew McConaughey, Anne Hathaway and Jessica Chastain.
3. St. Vincent
Rated: M
Genre: Comedy | Drama
IMBD Rating: 7.3/10
Released: 26th December 2014
Released on Boxing Day, you will be surprised that this film is quite hilarious. A great film to see with a friend; you are sure to have an enjoyable time and to get a few laughs. The film looks like a disaster, but don't be deceived, the cast including Bill Murray, Melissa McCarthy and Naomi Watts are a great hit!
Are you taking the grandkids to the movies these holidays? What do you want to see? Do you have any other films you recommend to see? Tell us more below…