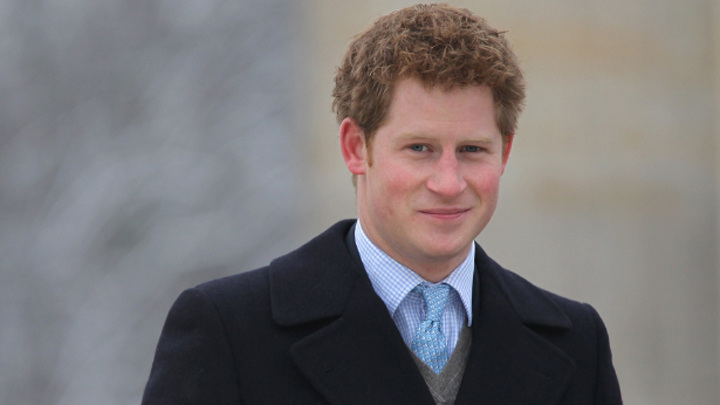 Prince Harry has been videoed giving a very cheeky look to the camera as a team mate on the Walking with the Wounded speaks about the royal.
The man talking to the reporter was former Royal Marine Commando Scott Ransley, a member of Walking With The Wounded team. The Prince is patron of the Walking with the Wounded Walk (WWTW) of Britain and was lending his support to the team of six former soldiers and marines who have taken on the 1,000-mile journey form Scotland to Buckingham Palace.
But Mr Ransley's interview is interrupted as Harry as strolls past and pulls a hilarious face. Check it out here:
In other Harry news, he's just given his most revealing interview yet about his inspiration, settling down, and his charity work.
Whilst walking on the journey, the Prince found time to speak to the Mirror and said, "It's equally important, if not more so, to do the stuff behind the scenes.
"It's something that our mother did a lot of and that's the time that you really get to learn, you get the experiences and you actually get the honest truth out of people".
"The Personnel Recovery Unit – wow – the kind of conversations I have and the experiences I'm getting and all the knowledge from these guys – it's second to none.
"If you want to learn the truth from people – like when I was in Africa for three months in the summer – sometimes you just have to go behind the scenes".
"There's nothing worse than being involved with something you don't have any passion about."
The conversation then turned to his personal life and his rumoured relationship with Cressida Bonas. He didn't give in and said, "There are a lot of things to do before settling down… another seven miles to walk now which I'm not looking forward to," he joked.
He did the walk with the men because, "At the end of the day whatever support I can give a good cause like this means a lot to me.
"With these guys and Walking With The Wounded, I've got a lot of history with them.
"For a lot of these guys as soon as they leave, one of the biggest things they miss is that camaraderie, that team work, that being appreciated as part of a team".
He said he worried about leaving the army. "They would say, 'hang on why are you leaving the army, you're really enjoying it, why would you leave it?'
"Ten years seemed like a really good time to quit, finish, whatever way you want to look at it, but also at the same time my job in the army had been done.
"Being in the forces can be quite selfish in a way.
"Time to give back.
Share your thoughts below.