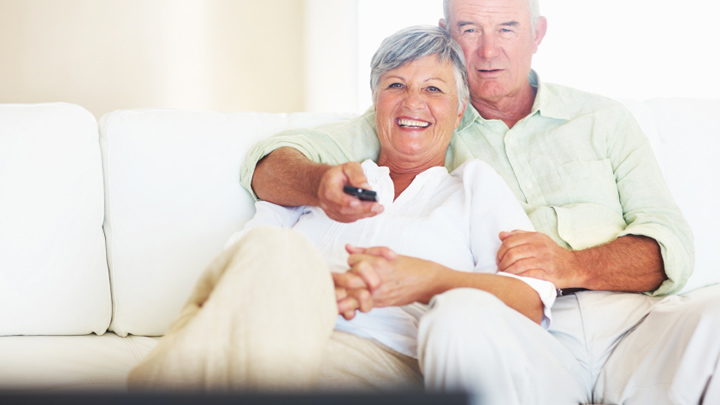 Most of us have heard of Netflix, but how many of us have used it? You could be missing out on watching your favourite shows, plus finding new ones to love.
So if you're sick of free-to-air and want to try streaming, here's everything you need to know.
What is Netflix?
Netflix is an online service that allows you to stream movies and TV shows legally. Streaming is almost identical to watching TV in that you can view it right now, expect on demand, and any show you want to watch – without ads.
Netflix has a constantly growing catalogue, so there is always something new to watch. While Netflix is quite up-to-date with the newest TV programs, when it comes to movies, the selection on offer is not so recent. Many new titles are not yet on Netflix, though there are plenty older (around two years+) to watch.
How much is it?
To access Netflix's content, you have a choice of three plans. Each plan gives you a different level of video quality and a set number of streams, i.e. the number of devices you can watch Netflix at the same time.
1. The first option is $8.99 per month, which gives you all content in standard definition, but only on one device at a time, say, your phone or computer, not both.
2. The second option is $11.99 per month, which allows you to stream HD content on your phone and computer at the same time.
3. The third option is $14.99 per month, and gives you four streams of Ultra HD 4K content – this is the family plan.
All new subscribers get the first month of viewing free and there are no lock in contracts, unlike Foxtel and some other services.
What other alternatives are there in Australia?
Netflix definitely isn't alone in the streaming world, but it is the most popular by a long way. That's not to say that other streaming services are inferior, so it's worth shopping around to see what each offers, and comparing the programs so you get the best deal. They all work in the same way – you log in and choose what you want to watch on demand.
Quickflix – $9.99 per month
Presto – $14.99 per month
Stan – $10 per month
Installing
Netflix is browser-based so that mean that you need to use it via your web browser, such as Firefox, Chrome or Safari. Simply go here to sign up.
It is also available for both iOS and Android, and can be via on a Playstation, or through an Apple TV.
Watching shows
So once you've signed up, you're ready to watch some shows. Simply look through the categories or use the search engine – there'll be more categories the more you use it as it will start to recommend shows for you to watch.
Categories include "Popular on Netflix", "Recently Added", "New Releases", and "Top Picks for You".
If you search for a show name and it doesn't show up, it's simply not on Netflix. But it will show up similar titles for you to watch instead.
It's really easy to watch from there – you click on the title and it'll show you seasons and episodes which you can scroll through. Then you play.
Also…
You can pause and watch later: If you need to pause or stop watching, you can do this easily. Netflix will remember where you are on the show and next time you go into it, it'll say 'Continue watching' with a list of the shows you haven't finished.
View full list of programs available in each country (will need VPN to access other countries' Netflix): Netflixable
You will need a fast internet connection to enjoy streaming services without interruptions. ADSL2+ and NBN are the bare minimum.
Tell us, would you use Netflix, Stan or similar? Or do you already? What shows have you discovered?