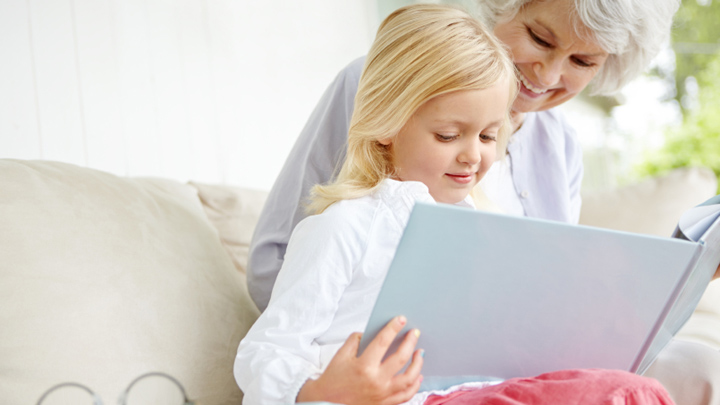 Reading is such a pleasure, particularly if you have the wonderful chance to do it with your grandkids. But like any young child, finding something they will enjoy can be a bit of a tricky task!
You don't have to hold two books up at the book store and look puzzled at which one to buy any more – the Children's Book Council recently announced the shortlist for 2015 for younger readers and early childhood.
Take a look at the list and tell us, which book will you be picking up for your grandies?
Book of the Year: Younger Readers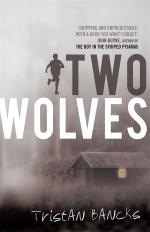 An old man tells his grandson that there is a battle raging inside him, inside all of us. A terrible battle between two wolves. One wolf is bad – pride, jealousy, greed. The other wolf is good – kindness, hope, truth. The child asks, 'Who will win?'
The grandfather answers simply, 'The one you feed.'
Available for $14.25 via Booktopia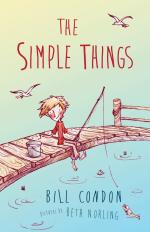 The Simple Things – Bill Condon, Beth Norlin (ill.) 
A slice of life story for younger readers told with affection and humour about Stephen, a boy who doesn't quite fit in, and his elderly Aunt Lola. From the award-winning author of A Straight Line to My Heart.
Available for $11.25 via Booktopia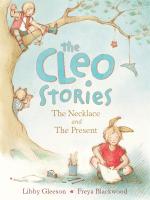 The Cleo Stories – The Necklace and the Present – Libby Gleeson, Freya Blackwood (ill.)
Cleo desperately wants a necklace. Her parents say special presents are only for birthdays…but Cleo doesn't want to wait. In the second story, it's her mum's birthday and Cleo doesn't know what to give her – until she has the best idea of all.
Delightful, warm and irresistible, these stories show how a little girl with a big imagination can always find a way to have fun.
Available for $14.50 via Booktopia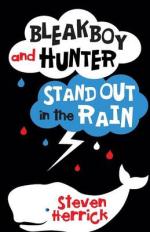 Bleakboy and Hunter Stand out in the Rain – Steven Herrick
Some things are too big for a boy to solve. Jesse is an 11-year-old boy tackling many problems in life, especially fitting in to a new school. Luckily he meets Kate; she has curly black hair, braces, and an infectious smile. She wants to "Save the Whales" and needs Jesse's help.
Available for $12.50 via Booktopia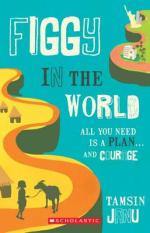 Figgy in the World – Tamsin Janu
Figgy has two problems. One is her name. Nobody in Ghana has that name. The other is that her grandmother is ill and needs special medicine. Figgy cant do much about her name, but she can do something for Grandma Ama. She will go to America and bring back the medicine, and Kwame, her special goat, will go with her. Out in the wide world she will meet some bad people, but she will also find good friends.
Available for $13.35 via Booktopia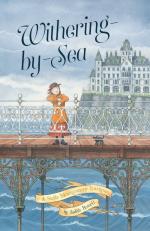 Withering-by-Sea: a Stella Montgomery Intrigue – Judith Rossell
High on a cliff above the gloomy coastal town of Withering-by-Sea stands the Hotel Majestic. Inside the walls of the damp, dull hotel, eleven-year-old orphan Stella Montgomery leads a miserable life with her three dreadful Aunts.
But one night, Stella sees something she shouldn't have … Something that will set in motion an adventure more terrifying and more wonderful than she could ever have hoped for …
Available for $16.95 via Booktopia
Book of the Year: Early Childhood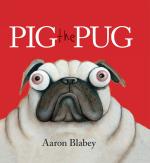 Pig is the greediest Pug in the world. He is ill-tempered, rude and unreasonable. When Pig the Pug is asked to share his toys, something unexpected happens … Hopefully Pig has learned a lesson!
Available for $14.25 via Booktopia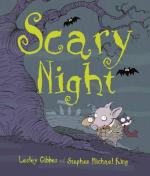 Scary Night – Lesley Gibbes, Stephen Michael King (ill.)
Once upon a scary night, three friends set out on a journey.
But where were they going in the dead of the night, tip-toe creeping in the pale moonlight?
Available for $21.25 via Booktopia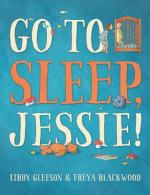 Go to Sleep, Jessie! – Libby Gleeson, Freya Blackwood (ill.) 
Baby Jessie's cot has been put in her big sister's room, who is not pleased, because Jessie will not go to sleep!
Available for $18.25 via Booktopia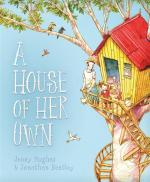 A House of Her Own – Jenny Hughes, Jonathan Bentley (ill.)
Audrey is bigger than she was yesterday. Now she needs a bigger house. So she tells her dad to build her one. At the top of a tree.
Available for $21.25 via Booktopia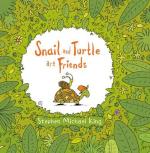 Snail and Turtle are Friends – Stephen Michael King
Snail and Turtle are friends. They are different from each other. Sometimes they like the same things, sometimes not. But they always like doing things together. A delightful story of friendship from the best-selling Stephen Michael King.
Available for $21.25 via Booktopia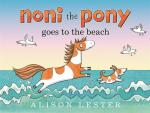 Noni the Pony goes to the Beach – Alison Lester
Noni the Pony is friendly and funny. She loves going down to the beach when it's sunny. With her two very best friends Dave Dog and Coco the Cat, and the cows from next door, it's going to be a wonderful day.
Available for $24.99 via Booktopia
Tell us, which book will you read to your grandchildren?