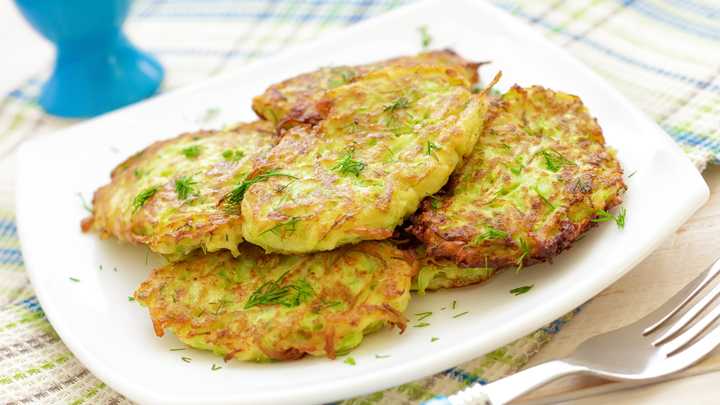 Zucchini pancakes are such a fantastic snack. They're quick and easy to make and are suitable for anytime of the day – breakfast, lunch and even dinner!
If you're tight for time, they can also be frozen for a later date. Simply layer the cooked pancakes between baking paper and seat in an airtight container. They will keep for up to a month.
Ingredients
4 cups zucchini, grated
4 large eggs, separated
1 cup feta cheese, finely crumbled
2/3 cup plain flour
Method
Place zucchini in a strainer or colander and sprinkle with salt; allow to stand for 15 minutes.
Rinse well and squeeze out moisture.
In a bowl, beat egg whites until stiff.
In another bowl, beat yolks and add zucchini, cheese and flour. Mix well and add to egg whites, folding carefully.
Heat frying pan and then fry spoonfuls in butter or margarine.
Have you ever tried to make zucchini pancakes?
—————————————————–
If you have a recipe you'd like to share with the Starts at 60 community – we'd love to share it! Submit them to us by completing the form below.
Submit your article here
Comments