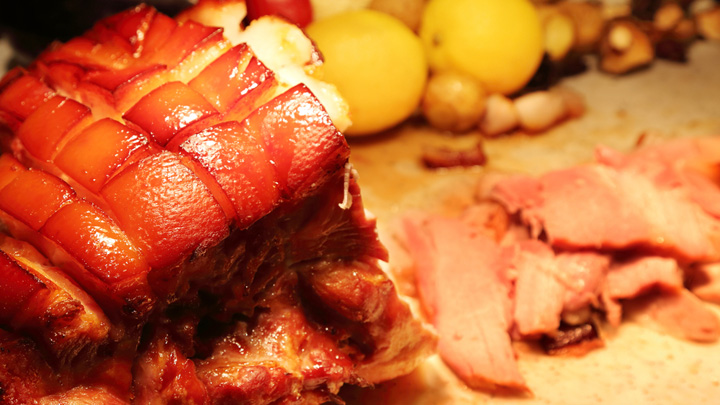 Got your Christmas ham ready but are looking for an amazing baste? Look no further: this is the world's best!
Your guests will be begging for more of that sticky sweet and sour glazed ham, and so will you.
Ingredients
1/2 cup BBQ Sauce (smoky would be best)
2 tsp crushed garlic
1 tsp Worcestershire sauce
splash of tabasco
2 tbs brown sugar (or honey)
1 tbs yellow mustard
Method
mix all ingredients and baste all over scored ham, prepared in your favourite way (cloves, glazed cherries, pineapple).
Keep basting throughout cooking time.
When ham is warmed through, pour off sauce into gravy boat and pop on to the centre of the Christmas table.
Comments