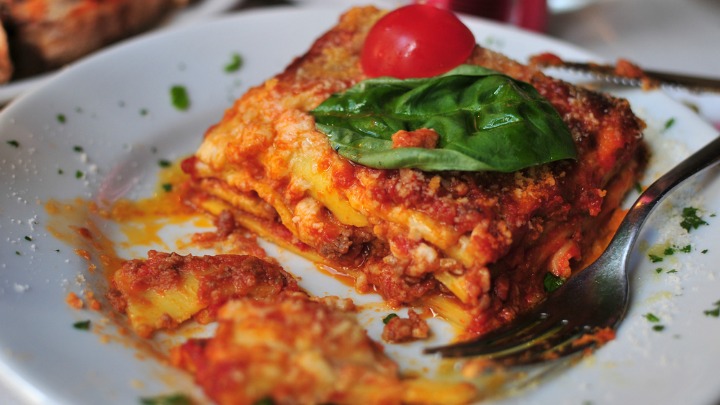 Lasagne is always a tasty meal and in winter it's one of the most comforting things you can put on your plate. The only real downside is that it can be fiddly to make thanks to the white sauce and all the different layers. That's where this amazing slow cooker version comes in! It skips the traditional white sauce and uses a blend of beautiful cheeses instead for that creamy layer, while the meat is so soft and tender after cooking away for the day. Serve it on its own or with a side of steamed broccoli and green beans for a healthy finish. Delish!
Ingredients
500g lean beef mince
1 onion, chopped
2 teaspoons minced garlic
1 (750g) jar tomato pasta sauce
1 (140g) tub tomato paste
1 1/2 teaspoons salt
1 1/2 teaspoon dried oregano
400g lasagne sheets
350g cottage cheese
1/2 cup (60g) grated Parmesan cheese
450g grated mozzarella cheese
Method
1. In a large frypan over medium heat cook the mince, onion and garlic until brown. Add the tomato sauce, tomato paste, salt and oregano and stir until well incorporated. Cook until heated through.
2. In a large bowl mix together the cottage cheese, grated Parmesan cheese and grated mozzarella cheese.
3. Spoon a layer of the meat mixture onto the bottom of the slow cooker. Add a double layer of the uncooked lasagne sheets. Break to fit sheets into slow cooker. Top sheets with a portion of the cheese mixture. Repeat the layering of sauce, sheets, and cheese until all the ingredients are used.
4. Cover and cook on LOW setting for 4 to 6 hours.
—————————————————–
If you'd like to see more recipes from Starts at 60, click here. And if you have a recipe you'd like to share with the Starts at 60 community – we'd love to share it! Submit them to us by completing the form below.
Submit your article here
Comments