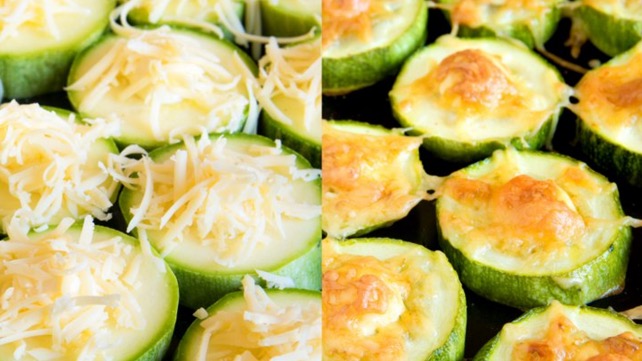 As a diabetes sufferer, I'm always looking for something that's tasty with low carbs. I love my cheese too so I know I need to watch how much I eat but when I came across this recipe from a friend, I couldn't resist making it.
Zucchinis are delicious in bakes but who knew just adding cheese and grilling them could really be so delicious?
If you've been trying to add more veges to your diet, then why not try these? They make a great side or a fantastic low carb snack.
Ingredients
Canola oil spray
2 zucchini (medium size)
1 tablespoon olive oil
1/2 cup parmesan
1/4 cup plain dry bread crumbs
Black pepper and salt to taste
Note: a sprinkle of minced garlic tastes great too!
Method
Preheat the oven to 230 degrees.
Coat a baking sheet with cooking spray.
Slice the zucchini into 5mm thick pieces
Cover the zucchini with the oil and in a separate bowl, combine the cheese, bread crumbs, salt, and a bit of pepper.
Dip each slice into the mixture, coating it evenly on both sides, pressing the coating on to stick, and place in a single layer on the prepared baking sheet.
Bake the zucchini pieces until browned and crisp – about 25 to 30 minutes.
To submit one of your own recipes to share with the Starts at 60 community, 

click here.
Comments