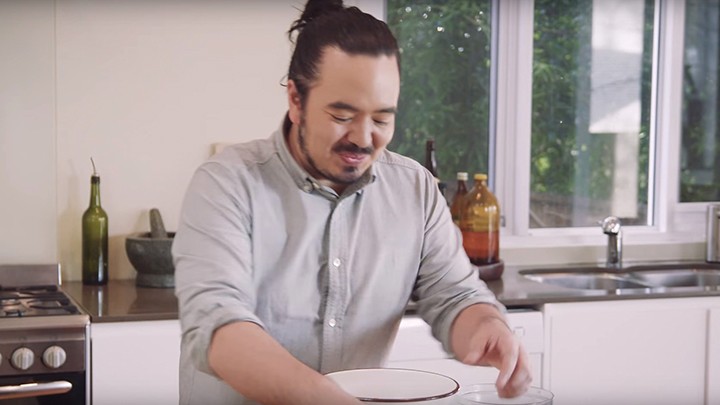 Have you ever wanted to cook Asian food at home, but worried that it is too complicated?
Adam Liaw wants to demystify the techniques for you and Adam Liaw's Asian Cookery School is your guide to simple and traditional Asian home cooking.
See just how easy Adam's recipes are in this video showing how to make a delicious, basic Fried Rice:
More than just a recipe book, it will teach you about the ingredients and techniques of the Asian kitchen for a complete understanding of how you can create authentic Asian flavours. Each chapter in this beautifully designed and exquisitely photographed cookbook is a lesson that will improve your cooking, with practical recipes designed to try out your new skills.
Adam explains the heart and soul of Asian cuisines through hundreds of tips and insights and the kind of small wisdom passed down from generation to generation that you would never find in a recipe alone. With his help, it won't take long for homemade Dumplings, Pad Thai, Crispy Skin Chicken, Lemongrass Beef and Green Tea Ice Cream to become your new everyday family favourites.
If you love Asian food, this is the cookbook you need in your home kitchen.
Adam Liaw's Asian Cookery School is published by Hachette Australia and is available now from Dymocks.


Join the Starts at 60 Book Club for more great reading recommendations!



Comments