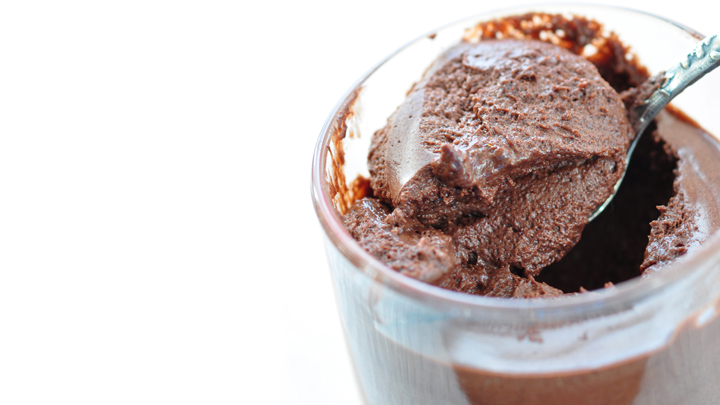 This recipe might just be the definition of pure indulgence but we love it! If it's about time you gave yourself a treat give this espresso chocolate mouse a try…
Ingredients
230 grams semisweet chocolate, chopped (plus extra shavings for garnishing)
3 large egg yolks
2 teaspoons instant espresso powder
6 tbsp sugar
2 cups heavy cream
Method
Place a saucepan half full with water on a low heat on the stovetop. Place chocolate into a large mixing bowl and set over the saucepan to melt the chocolate, continuously stir and remove from heat once smooth.
Mix together the egg yolks, espresso powder, 4 tablespoons of sugar and 3/4 cup of the cream in a small saucepan. Cook over a medium heat, stir constantly for 2 or 3 minutes (do not boil).
Strain the mixture into the melted chocolate and whisk unto smooth. Refrigerate until for about 30 minutes or until completely cooled.
In another bowl, combine remaining 1 1/4 cups cream and 2 tablespoons sugar using an electric mixer. Mix until stiff peaks form.
fold the whipped cream into the chocolate mixture. Divide between 8 serving glasses and refrigerate for at least 30 minutes. When serving, sprinkle with chocolate shavings.
What is your favourite dessert? 
—————————————————–
If you have a recipe you'd like to share with the Starts at 60 community – we'd love to share it! Submit them to us by completing the form below.
Submit your article here
Comments