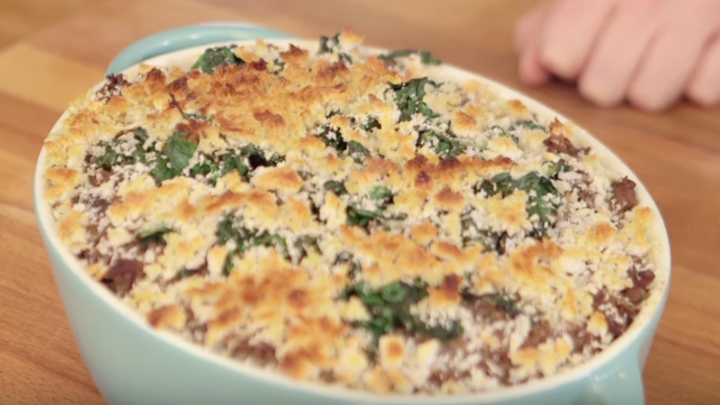 The magic questions in most households are "What's for dinner?", "Did it cost a lot?", "Does it taste good?", and "Is it good for you?"
Well, the answers to these questions when it comes to this modern take on a classic recipe is "Beef Stroganoff Bake", "It was super cheap", "Absolutely", and "Yes!"
To get started you will need these ingredients:
250 g long-grain rice
1 red onion
2 cloves of garlic
25 ml olive oil
250 g chestnut mushrooms (or any mushrooms you have)
500 g beef mince
1 tbsp dried oregano
200 ml beef stock
400 g spinach
1 lemon
200 ml sour cream
2 slices of bread, stale
To see what you can do with these ingredients you can watch the video down below or go check out the full-text recipe at Sorted Food.
It looks incredible and we bet it tastes amazing. Try it out for tea tonight.
Are you going to try this recipe? Would you like to see more from the Sorted Food boys on SAS? What is on your menu for dinner tonight?
Comments