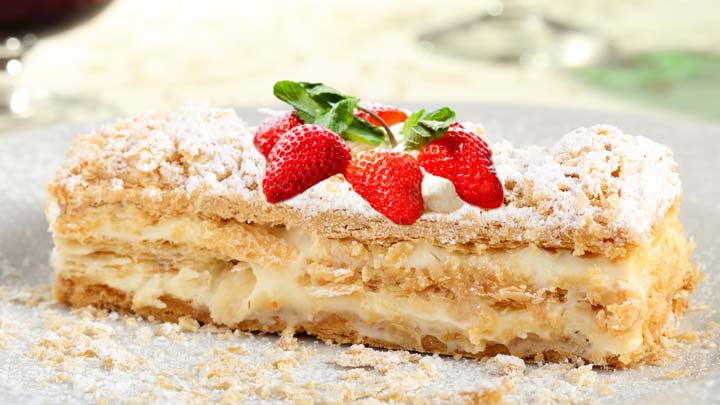 Making Millefeuille isn't as tricky as it sounds!
Here's the cheat's way, i.e. the easy way, to make this delicious French dessert.
Ingredients 
Method
Preheat oven to 200°C and line a baking tray.

Dust your work area with icing sugar and roll out the pastry to a 25cm x 30cm rectangle. Transfer to the lined baking tray, prick all over with a fork and bake for 15 minutes or until the surface is golden. Flip the pastry over, then return to the oven for a further 5-6 minutes until crisp and golden. Cool slightly on the tray, then transfer to a serving platter to cool completely.

Beat the cream with electric beaters until thickened. Slowly add the custard, beating until just combined.

Spread the cream mixture over the cooled pastry and pop the berries on top. To serve, dust with icing sugar.
Comments