What is really stopping us from making a clean break for retirement living?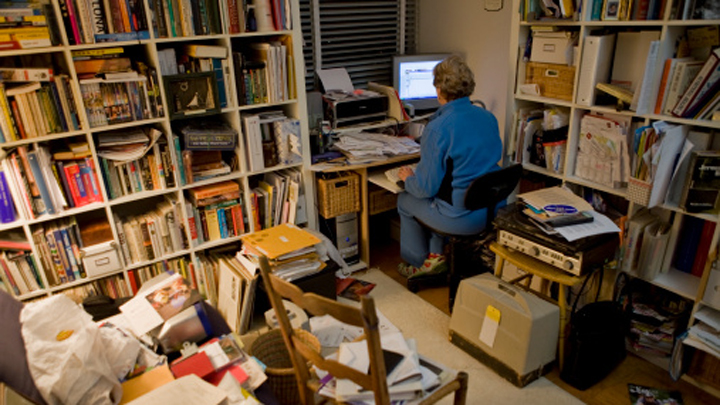 Have you ever sat back from the idea of downsizing from your traditional family home into a retirement living unit and shuddered at the thought? Are you one of the many over 60s who has stopped yourself from making retirement living decisions due to the fear of downsizing and letting go of your belongings?
One of the most common misconceptions that people have when it comes to downsizing is that letting go of your belongings means letting go of the memories they have given you. How many times have you gone to throw something out but remembered a grandchild playing with it five years ago and decided that keeping the item will keep the memory?
When my grandparents decided to downsize and move into a retirement village a few years ago, they were terrified of the decision, so the whole family banded together to help. But when we turned up at their home early one Saturday morning, we all looked around in fear: this house was home to over 40 years of mismatched furniture, trinkets, family heirlooms and general clutter. It spanned five bedrooms, two lounge rooms and a great rumpus room and they were moving into a new and modern two-bedroom independent living unit. So what on earth were we going to do with it all?
The truth is, that my grandparents hadn't been comfortable considering a big move into retirement living earlier because of this "stuff". When we had discussed retirement living options Pa had always said, "we can't move anywhere because what would we do with all of our things". And he had a good point. Is this something you have felt before?
Or, have you felt guilt about wanting to get rid of what seems sometimes to be pointless family heirlooms? Our family has a knack for creating emotional attachments to silver spoons – they have no real relevance to anyone but somewhere down the line someone decided they were nice things to have and today we have drawers full of them. But we can't possibly throw them out for fear of guilt. Sound familiar to you?
Ad. Article continues below.
Then there can be the family issues that come with downsizing and moving out of the family home: who gets what and what happens to the big family moment when we leave this house? Having preconceived plans about what children, grandchildren and friends want can scare people out of change. We think, why would we want to stir up potential family drama?
These are all questions that we ask ourselves during the downsizing process and for so many of us, our answers stop us from actually getting things into motion. But there are ways to avoid the stress that goes with each of these big downsizing questions.
If you are considering downsizing, there are a number of ways that you can lose the clutter, but hold onto the memories. We asked Decluttering Expert, Rebecca Carlow, who specialises in retirement downsizing, for her best tips.
"I frequently help people downsize their lives from a big house to an apartment in a retirement village, and many times I see people who are afraid to let go of their things. It's natural to want to hold onto special memories. So the first thing I recommend to someone who is ready to move on, is to collect the most important memories into a book. Large pieces of furniture you plan to part with and are saddened to do so can be photographed. Recipes, pictures and kids drawings can be scanned, and memories can be recorded in writing in a book.
Secondly, you need to communicate. Talk to your children about what family heirlooms they feel attached to. Give them first options on the special items and let them choose what means something to them. This way, you know that the items left over, as sentimental as they may be, aren't going to continue being valued as time goes on.
Ad. Article continues below.
Then, when it comes down to giving away everything else, gift those things you wanted to and then it is much easier to stay out of it. Let the kids sort it out for themselves. You've already given the specific things to the people you wanted to have them so the rest of it is fair game.
But don't let the downsizing questions and fear stop you from making a move that could be the best thing you ever do. I often go back to visit my decluttering clients months after their move and they profess it is the best thing they have ever done and that the downsizing process, whilst scary is extremely cathartic".
What are your biggest fears when it comes to downsizing? Do you have trouble letting go of memories? Is it the guilt of parting with family heirlooms or is it the fear that your family might not like the change? Share your feelings in the comments below…
This article has been sponsored by Lend Lease Retirement Living who have helped people all over Australia grapple with the downsizing challenge as they have moved into retirement village units. For more information on retirement living visit www.retirementbylendlease.com.au.