This new way of battling loneliness could be just what you're looking for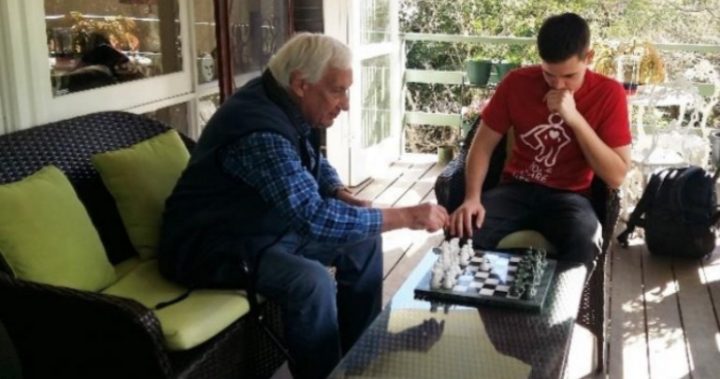 At some point as you've grown older you've either felt lonely or know someone who has. Unfortunately for many older people, loneliness is a sad reality — especially if you live alone and don't have any family and friends close by.
Luckily, there is an exciting new program out there and it's winning high praise already for its ability to build friendships for lonely older people.
You've probably never heard of these guys, but the idea is set to revolutionise the way we care for older people.
Meet the Home Care Heroes, a growing band of more than 100 everyday people who are adding a little bit of happiness to the lives of older Australians.
This inspirational new program links people of all ages — the 'heroes' — with older Australians who are looking for friendship and companionship.
Ad. Article continues below.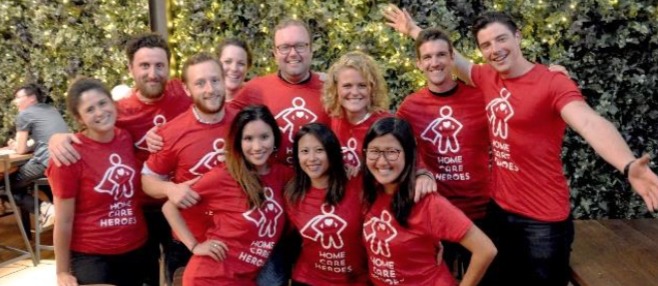 Home Care Heroes was started in February by Sydney couple Jenna Leo and Mathieu Bertrand.
Jenna explains the program is bringing back more of what the essence of a community is.
Ad. Article continues below.
"This is really getting people to think outside of their bubble of life – getting them to do more for other people," she said.
"A lot of people have these great intentions to do this, to help out, but they don't know how.  People are coming to realise how segregated our society has been and want to make the change."
Not only is creating a sense of community for some of the most isolated people in society, it's also giving new job opportunities to people who really want to make a difference. 
The 'heroes' do everything from providing companionship to helping the care seekers clean, garden, attend appointments and grocery shop.
"It's about building that relationship and friendship, that psychological part of it that really makes a difference," Jenna explains.
Ad. Article continues below.
"Our main goal is for social integration, making people who feel isolated or vulnerable feel like part of the community — make them feel loved and special."
You might be wondering what prompts a young, professional couple in their 20s to leave their corporate jobs and start something like this?
Well, for Jenna and Mathieu the story behind Home Care Heroes is personal – and it all comes back to family.
In 2013, Mathieu's parents both become very sick.
Ad. Article continues below.
His 75-year-old dad was diagnosed with lung cancer, and a few months later his mum developed a very rare brain disease — Encephalitis Herpes.
The illness left his mum, who was just 55, in a coma for three weeks and when she woke up, she had to learn how to walk and talk again.
Last year, Jenna and Mathieu moved Mathieu's parents from Canada to Australia, and that's when the inspiration for Home Care Heroes began.
"We moved them here and it was really hard for them to make friends because they preferred to speak French," Jenna explained.
"They would love to go out for walks but they'd get lost all the time and it was really stressful for everyone involved."
Ad. Article continues below.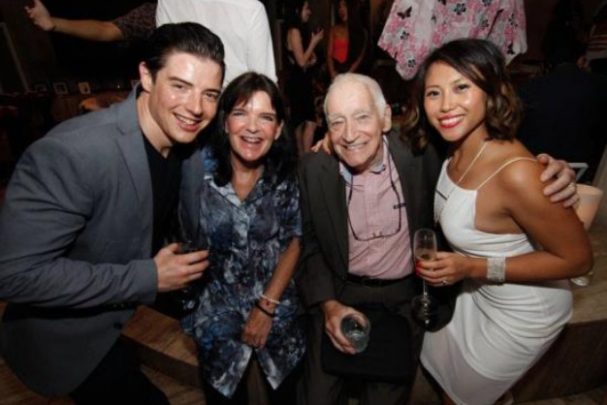 For Mathieu, it was difficult because he wished there was someone who could have checked in on his parents and helped them with everyday tasks around the home.
"It wasn't just about making sure their medical needs were being met, but someone who cared about their wellbeing and safety when Jenna and I couldn't be around," he said.
Ad. Article continues below.
That's when a friend, who was between jobs, stepped in to help the couple and offered to take Mathieu's parents out to the beach.
"They were talking about it for weeks – they had the most fun," Jenna recalled.
"She started work again and we were trying to find someone else to do the same thing, but when we looked at other care agencies and they were all charging between $65 and $90 an hour.
"That's when we started Home Care Heroes, we wanted to give people like Matt's parents an opportunity to feel alive again.
"It's just so much more meaningful for us, making people feel good and making a difference."
Ad. Article continues below.
If you're loving the sound of this, you're not alone.
In the past few months, the program has grown with more than 300 people signing up as heroes and 150 people have registered as care seekers.
So, how can you get involved with Home Care Heroes?
Jenna and Mathieu have high standards, in fact, their policy is they won't approve of someone as a 'hero' if they wouldn't trust that person with their own parents.
To get started, you can go onto the Home Care Heroes website and set up a free profile, from there you can either register to be 'hero' or set your profile up as a seeker and look through the 'heroes'.
Ad. Article continues below.
"Heroes need an ABN, photo and police check, then we give them a call, do an interview and do reference checks," Jenna explains.
"Everyone wants to do this kind of work more, it's less about earning money and more about trying to do something that's more fulfilling.
"I think people really like to feel involved with social change, really want to make a difference."
Among the 'heroes' are young people, people who've recently retired, university students, freelancers and stay at home mums.
Jenna believes paying people to provide companionship, adds extra value to what they're doing.
Ad. Article continues below.
"A lot of older people don't want to be seen as a charity case, they want to give back to that person helping them.
"If you've ever offered to take bins out for elderly neighbours or walk their dogs, you know that many times they come over give you money – they want to give."
Home Care Heroes is also now an approved provider under the National Disability Insurance Scheme, giving the 'heroes' the ability to work with people with disabilities as well
And in an exciting development for Mathieu and Jenna, they were named 2016 AMP Tomorrow Makers last month — giving them a grant to expand the program from Sydney into New South Wales and interstate.
How great does this initiative sound? Do you think we need more programs like this?