The six risks real estate investors insure against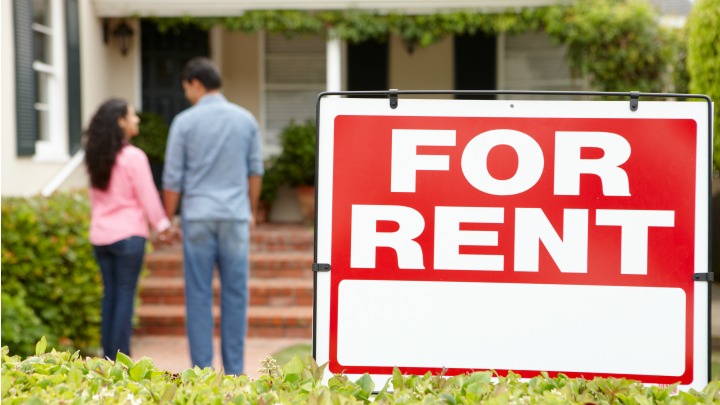 You never know what the future holds, but with proper planning there's a level of uncertainty that can be removed. If you've got funds for a 'rainy day' or you budget for miscellaneous items you're covering yourself for when the finances get touch.
Why then wouldn't you take the same approach when it comes to your property?
If you invest in real estate and are letting it out you need to protect against financial loss. You've probably heard all about landlord insurance and how it covers you in the event your property is damaged.
That damage could be from fire, a break-in, severe weather and so much more, but if your rental becomes inhabitable because of circumstances beyond your control, insurance could very well become your best friend.
The following are the risks you should insure against if you own a property.
Ad. Article continues below.
1. The risk with unoccupied property
Every now and again your property might be empty and when it is you want to protect yourself. You could suffer damage from a break-in or illegal occupants, or the weeds might get out of control. Some insurance plans cover you for the period your property is unoccupied.
2. Damages
Arguably the most common issue for property owners, damage might be malicious or it could be unintentional. Damages could occur from things such as fire, flood or burglary. Prepare yourself for damages so that tin the event something does it doesn't put you in a panic.
3. Theft
As mentioned, break-ins, burglaries and even a tenant cheekily removing items from the property are all considerations for property owners. A lot of insurers have clauses catering to the theft of property, which gives you cover should the unfortunate occur. An additional bonus is that most insurance companies run like a business and like all good businesses, running at a loss isn't an option so they might even pursue suspects and take action.
4. Legal disputes
Honestly, there might come a time when an issue between you and your tenant or even you and another landlord arises. From bills to rental arrears to disputes about boundaries, such issues can really put a cap on your income flow. Be sure to cover yourself with a tenancy agreement and check the inclusions of your landlord's insurance to ease your mind about how you are covered in the event of a dispute, especially when losses occur.
5. When tenants don't pay rent
It's another possibility when it comes to property ownership, and while you hope your tenants are going to be punctual with their payments it doesn't always happen. It should be clear to your tenant when rent is expected — either disclosed by you or your rental manager if using an agency, but there is piece of mind if you have landlord's insurance in place.
Ad. Article continues below.
6. Injury
You mightn't think twice about injuries that could occur on your property, but there have been occasions where a tenant or a visitor has brought charges against a landlord for the damages they have incurred on-site. Therefore, you might want to look into liability cover, which offers protection on cases of injury, illness and even death as a result of your property.
There are many advantages to property ownership and a property that delivers a strong return is one of the best reasons people give for getting into such investments. You just need to make sure you have the proper security measures in place.
Do you invest in property? Would you consider you have adequate protection on your investment?