The real way to have fun in retirement…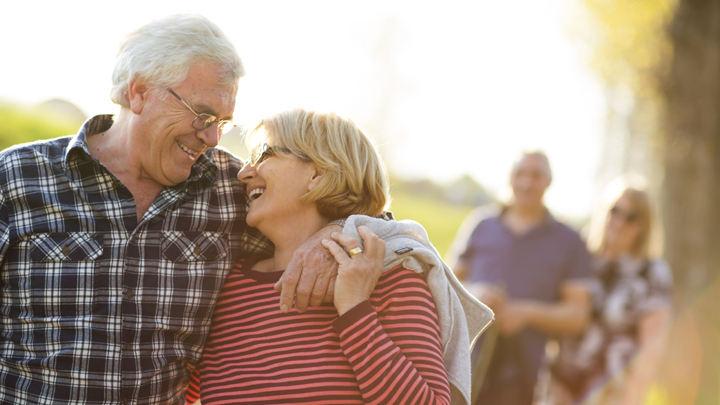 Retirement is all about one thing – having fun! Where else do you think the Seven Sundays slogan came from? There are some things people can do to increase the opportunities to have fun; one of these is moving into a lifestyle resort.
Lifestyle resorts are host to an incredible range of services and facilities that are designed to make life more enjoyable. They are there to use at your leisure, you can do as little or as much as you like.
See the great range of activities you can enjoy in a lifestyle resort and tell us which one you would enjoy.
The pool
Ad. Article continues below.
Lifestyle resorts come complete with a pool, some are heated too. You can enjoy aquatic classes, swimming laps or simply cool down with friends on a warm day.
The fitness centre
Fitness centres are fitted with gym equipment and activity rooms. Enjoy a gentle workout or try a class with friends. Better yet, if you have skills in something like Pilates or dance you can host your own classes. It's healthy and it's fun!
Ad. Article continues below.
Movie theatre
Several lifestyle resorts have private cinemas with comfy seats and a beautiful big screen. Enjoy lazy afternoons or evenings watching your favourite films or sports on the big screen.
Library
They say a book is the most reliable happiness source and lifestyle resorts often have a community library that allows everyone to donate books and borrow.
Ad. Article continues below.
Games Rooms
There's nothing like a game of snooker with a cold drink in the afternoon! Games rooms are kitted out with a pool table and some have table tennis. You can organise a fun night out with neighbours and it's only a short walk home!
Restaurants – just a walk from your door
Ad. Article continues below.
If you don't feel like cooking or entertaining at home head to the country club where you can dine, enjoy coffee and snacks or a drink or two. It's perfect for a change and a great place to host events.
Workshop
Here's one for the men and women who enjoy a challenge. Downsizing doesn't mean you have to give up the tools, trade in your old ones for new ones. Many lifestyle resorts have workshops; it's a great way to make friends while being creative. Handmade guitars are among the most popular projects.
Ad. Article continues below.
Arts, crafts and music rooms
There are heaps of hobbies to try out, learn and enjoy. Whether it's music, art or crafts everyone can get involved and learn new skills. Like the workshop, it's a great way to make friends, learn a new skill and share your skills with the community.
Caravan or boat storage
Lifestyle resorts don't mean being locked into one place. You can enjoy the nomad dream knowing your home is secure. Park the boat or caravan on site, take off when you want to. It's even more fun when you don't have to worry about the lawn.
Ad. Article continues below.
Living in a lifestyle resort with likeminded people who are at a similar stage in life means you're never short of conversation. Earlier this year Starts at 60 spoke with Living Gems Opal Gardens lifestyle resort residents Marilyn and David.
David shared an insight on living in an active community. "We might spend 30 minutes organising the library but the walk back to our home often takes very much longer because we get talking to our friends on the way," he said.
When you want some fun, think about creating the lifestyle that suits you.
Tell us, what is the most fun and enjoyable part of retirement for you.
Ad. Article continues below.
This article has been sponsored by Living Gems Lifestyle Resorts for Active Over 50s. Living Gems is recognised as an international over 50s housing industry leader. Independent industry monitors presented Living Gems with The Best Over 50s Housing in Australasia Award last year. These lifestyle resorts have now been nominated for The Global 2015 Best in the World Awards to be announced in London later this year. Contact us now on 1800 785 594 to discuss the best active lifestyle options for you.