The 4 property tips we can learn from A-list celebrities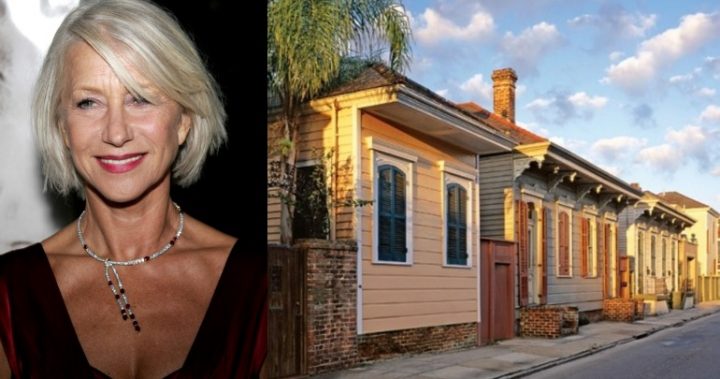 Although we may not be earning celebrity dollars, that doesn't mean we can't pick up a tip of two from the superstars when it comes to property. While some celebrities blow their millions away and waste it on ridiculous things, others have been very smart about growing a secure future. After all, not everyone has long and successful careers like Dame Helen Mirren and Dame Judi Dench. Here are some property tips we can learn from A-list celebrities:
1. Location, location, location
Ever wonder why celebrities are all clustered together in the same neighbourhoods? It's for several reasons, but according to Trulia, it's mainly because those neighbourhoods — like Hollywood Hills and Laurel Canyon — are prime real estate. Many of these areas are close to the restaurants, shopping, nightlife, and studios where movies and TV shows are filmed. They're in the heart of the action, but positioned to offer privacy. You may not need a guard-gated entry, but you can take a page from the A-listers and find the best neighbourhood you can for your budget. The old adage of buying the worst house in the best neighbourhood that's close to the doctors, chemists, and has outdoor amenities such as parks or lakes is an A-list concept.
2. Great design ideas are free
Celebrity homes are expensive, but the ideas they give us are free! Steal some inspiration from professionally styled celebrity homes to improve your own. Use celebrity listings for examples of great design, use of colour, incredible landscaping, and layouts. It's a great way to steal some fantastic ideas that can be re-created on a mere mortal's budget. It's also a great story to tell your future tenants or even buyer if you intend to sell the property. "This room was inspired by Dame Judi Dench's master bedroom". How cool does that sound?
Ad. Article continues below.
3. Rent out unused space
Yes, celebrities too rent out their homes and apartments. Surprised? Did you know that even Dame Helen Mirren rents her property out? That's because unused space not rented out is wasted opportunity. Dame Helen rents out her former house in the French Quarter, which she acquired after spending time in Baton Rouge. Richard Gere also renovated his apartment and decided to rent it out for that extra cash. If you have spare property, rent it out on a monthly basis or if you are adventurous, rent the rooms out for short term stays and list them on holiday booking sites. Don't have property or spare rooms to rent out? Think of other ways you can make money – like renting out your carport or even backyard for those caravan holidaymakers. There is always a way.
Ad. Article continues below.
4. Plan ahead
In Hollywood, if a star is expecting a new baby, you can bet you'll see a for-sale sign on their mansion. Celebrities move when they experience big life changes. If you're expecting a change in your life, like retirement, plan ahead of time so you can get the best outcome. Talk to your accountant to see how the sales of your property could affect your pension earnings and make sure you research all the things that might cost you money during that transition. At least one year before moving into a retirement village or lifestyle village, you might want to scout the ones that suits your finances and lifestyle.
Which of these tips have you been using?