How to prepare your home to avoid a Christmas holiday break-in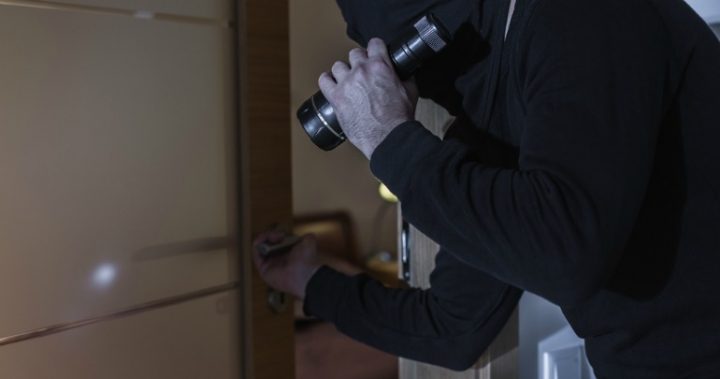 Are you going to be away for the Christmas holidays? Many break-ins happen during the holidays because thieves know that they can easily clean out your house with no one around. But don't let that fear stop you from going ahead with your plans. There are ways to make your home less attractive to burglars. The majority of break-ins occur through a method called shake and break, with loose-fitting window and doors frames providing easy access, reports ABC News.
"They give the door a rattle, the window a rattle," Handyman Magazine editor Adam Woodhams told 891 ABC Adelaide's Mornings program.
"If it looks like an easy way to get in, they'll get in that way."
Mr Woodhams said windows on the side or rear of a home, hidden from the street, should be fitted with locks.
"They're the easiest way for someone to gain access and then they can open the door from inside."
According to Mr Woodhams, locks would not stop someone from breaking a window but they might deter an opportunistic thief. If you have had windows broken before, he recommended fitting security-grade laminate to hold the glass in place.
Ad. Article continues below.
"If you're making it a little bit harder, they're just going to pass on your property and move on to the next one."
Mr Woodhams said many locks and other items that could improve your home's security were quite simple to retrofit.
"You can buy packs of window locks to suit that you can put on any kind of window or sliding door that previously were hard to secure."
Clever ideas to keep your house safe
Make your doors harder to push open
Those dumb bells with the non-slip grip can be more useful than you think. Placed behind the door in a lying down position, it actually creates resistance when you try to push a door open. This trick works best with cement, ceramic and wooden floors and you can find this dumb bell almost anywhere from department stores to fitness shops.
Secure the door with something that makes a lot of noise
You can use so many things for this from an electronic door stop that activates an alarm when the door is opened or things that make noise like wind chimes and bells. The idea is to startle a potential intruder with the noise as they most likely would not want to be discovered. You can either buy a wind chime or make your own using spoons and some string.
Ad. Article continues below.
Put up motion-activated outdoor lights
No thief wants to be in the spotlight especially when they're doing something illegal. Having motion-activated outdoor lights will not only keep burglars away but also help you identify who is at your front door before you open it.
Reinforce your doors
Some security bars can withstand over 350 pounds of force. These can be found on eBay and Amazon.
Install a light switch you can control remotely
A WiFi-enabled light switch can allow you to control your lighting from your phone. For example, the Belkin WeMo Switch which can be found in Bunnings, lets you turn your lights on and off from anywhere in the world with WiFi.
Put up a security company's sign
Just as with a non-working camera, put up a security company's sign on your home's external wall stating that your home is being protected, but don't pay for the service, says Time.
A generic alarm system sign sells online for less than $25, and Brinks and ADT security signs are $9 to $25 on eBay. Again, the point is to make burglars think twice before trying to break into your home.
How do you prepare your home before going on a holiday?