How do these 7 things affect where you live in retirement?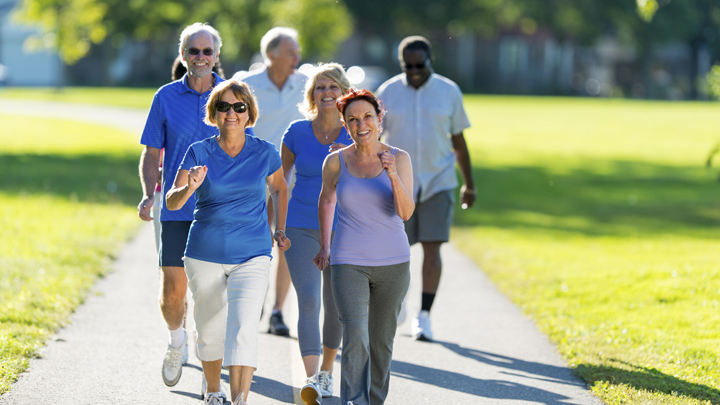 Where you retire can have an enormous influence on the lifestyle you lead. Have you ever stopped to think about the friends, entertainment options, lifestyle and social circles around you and evaluated whether you are happy with things the way they are, or if you might like a positive change during retirement?
If you have ever stopped to take a look at both your home and your current lifestyle, you may well find that you have built up quite strong social structures, including: family, friends, clubs, sports and places you go for shopping and entertainment. Or, you might look around and see friends who are strongly entrenched within their community and feel like your ties aren't quite as significant. Either way, contemplating a move in retirement really does require insight into whom and what you want to spend your retirement close to.
My in-laws recently retired to a seaside village and, within the last two years, have found that three of their favourite couples have moved into the same area. They are very lucky and they know it having such close friends around them with so many things in common makes for terrifically fun times and plenty of joie de vivre. My mum, on the other hand, has moved around quite a lot in her fifties and sixties and, with her retirement not too far off, , views her next move as the most important she's made in a long while. She wants the move she makes in early retirement to bring with it the types of people she has things in common with – things she hasn't had time to find in recent years with full-time work.
Not everyone stops to think about the social aspects of retirement and how this will be affected by where they live. With this in mind, here is a list of things that might get you thinking about what is important to you:
Ad. Article continues below.
Your family – Who are the family members that you want to live near who actively share your life and create happiness in it?
Your friends – Who are the people you have grown close to because they are good friends and fun to spend time with?
Your interests – Have you joined clubs or charities, or found hobbies over time that have become an important part of your life? If not, are you looking for some that engage you?
Leisure activities – What types of leisure activities have you found you are partial to? Are you a person who likes to visit your local surf club or RSL; or do you seek out shows and entertainment regularly?
Wellbeing priorities – Have you found you particularly like to walk along the beach in the mornings, or do you have other wellbeing priorities, like a gym or yoga group that is particularly important to you?
Ad. Article continues below.
Your values – What are the values you hold close to you and why are they important?
Your social circles today – Are your social circles today the happy, supportive networks you imagined you'd have at this point in your life, or do you wish you were part of a fun and friendly community?
As we approach retirement and the many changes it brings, it is a good opportunity to stop and assess what we have around us and consider what that might mean for the future.
Retirement villages are wonderful places to meet like-minded people and form great new friendships. Most retirement villages offer a wide range of social activities and clubs to suit your lifestyle, including: men's sheds, craft and scrapbooking groups, wine clubs, exercise and sporting groups, organised day trips and short breaks. Friday afternoon happy hours are commonplace in most villages as well, if a social drink or two is more your speed.
Is a village right for you?
This article has been sponsored by Lend Lease Retirement Living who have helped people all over Australia grapple with the downsizing challenge as they have moved into retirement villages. We're proud to point out the energy and activity in Lend Lease Retirement Villages. Contact us now to visit a village and see how it compares with your retirement expectations.