Fun things to try in your retirement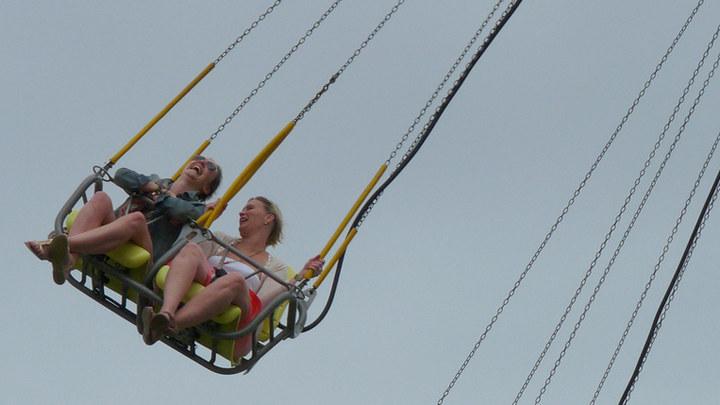 Retirement is an exciting time of your life, perhaps it's the first time you have freedom and free time to pursue travel or other interests and hobbies you've always wanted to. It's the time where you can slow down, smell the roses, and just enjoy life. However, the loss of a stable work routine and its associated sense of purpose may be hard to adjust to, so we've compiled a list of meaningful activities to replace work and offer a new sense of purpose in your life.
You may not be ready to dive straight into unemployment yet, so why not establish your second career through part-time jobs and volunteering:
Volunteer at your nearest animal shelter or library
Become a mentor for start-up entrepreneurs
Become a visiting professor
Open a small coffee shop or a home-business that sells handmade crafts
Become an activist for a cause that you care about
Tutor students (or your grandchildren)
Sell your crafts online through a website such as etsy.
If you just want to relax and enjoy socialising, here are some great ways to do it:
Spend more quality time with family and friends
Meet up with ex-colleagues or friends for a regular picnic lunch
Throw more parties
Write letters (or send emails)
Join a book club
Volunteer to do social activities with friends
Join a club, perhaps ballroom dancing or swimming.
Ad. Article continues below.
Tap into your creative mind and use your creative passions by doing some of these:
Paint, sketch or draw
Learn ceramics and make cups, bowls or vases as gifts
Learn to sculpt
Learn photography, perhaps on your antique camera
Take a photo a day and compile into an album of your life
Edit photography digitally on Photoshop
Publish artwork online on DeviantArt and sell on Etsy
Learn a musical instrument
Join a band or music club
Write your own songs for family and friends
Study interior design
Knit, crochet and learn needlepoint
Make a quilt
Write a memoir or novel
Cultivate bonsai trees
Create and improve your garden
Try new recipes for your next party
Start a YouTube channel and make videos
Learn woodworking or carpentry
We all know we need exercise as it regulates our emotions, ensures our bodies are healthy and leads to feelings of wellbeing. So why not try out different physical activities and spice up your daily routine with the following:
Fishing
White water rafting
Hiking
Fun runs
Learn martial arts
Coach your favourite sport
Swim at beaches around your area
Canoeing
Kayaking
Stand-up paddle boarding
Bungee-jumping
Roller skating
Kitesurfing
Scuba diving
Free diving
Yoga and pilates
There is a whole world of new things you can try, enjoy and have fun with during retirement. Make the years you have for yourself count and stay happy and healthy.
What have you done in your retirement? Have you tried anything new?