Should Ikea be forced to recall this dangerous product?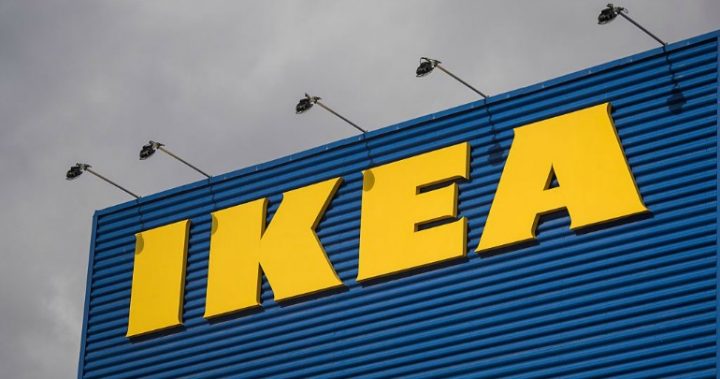 In 2016, it was announced that Ikea would stop selling the iconic low-cost Malm dresser after the product toppled over and crushed children on three separate occasions. Refunds were offered to those who had purchased the chest of drawers, and more than US$50 million (A$68 million) was paid in compensation to the families of the three toddlers. 
Despite the very real danger posed when the chests of drawers are not properly secured with the recommended wall mounts, not everyone has heeded the recall warnings; according to The Sydney Morning Herald, a death in May 2017 brought the casualty total up to eight in the US, prompting Ikea to relaunch attempts to retrieve the dressers. 
The Malm dressers have been sold across the world for nearly a decade but sales have not ceased in Australia; there's just a quick warning on the product page. 
"A clean expression that fits right in, in the bedroom or wherever you place it. Smooth-running drawers and in a choice of finishes — pick your favourite. Psst! Please attach to the wall," the item description reads. 
Ikea Australia, it seems, believes that this is sufficient warning for a product that has resulted in several deaths in the past few year. According to The Daily Mail, an Ikea Australian spokesperson has said that the country's stores "would not be joining in the recall relaunch announced on Tuesday". 
Ad. Article continues below.
"At Ikea, we believe children are the most important people in the world and the safety of our products is our highest priority. Ikea chests of drawers are safe when attached to the wall, as directed in the assembly instructions. Ikea provides anti tip restraints and instructions for wall anchoring with all chest of drawers and other furniture which is at risk of tipping," the spokesperson said in a statement. 
While free replacements of the wall anchors are being offered in Ikea Australia stores, it's important to note that the product comes with instructions for wall anchoring, not the actual equipment. 
Further down the Malm product page, in a section titled "Good to know", you can see the following: 
"WARNING! TIPPING HAZARD — Unanchored furniture can tip over. This furniture shall be anchored to the wall with the enclosed safety fitting to prevent it from tipping over.
"Different wall materials required different types of fixing devices. Use fixing devices suitable for the walls in your home, sold separately." 
Ad. Article continues below.
The Australian Competition and Consumer Commission said consumers can request a refund from Ikea "or seek one under the Consumer Guarantees provisions of the Australian Consumer Law". 
"Many similar types of furniture pose similar risks, which is why it's important that consumers make sure items are anchored to the wall," the ACCC said. 
Is this enough of a warning on a product that has resulted in multiple deaths? Do you think Ikea should stop selling the product altogether?