Could this be the perfect retirement lifestyle for you?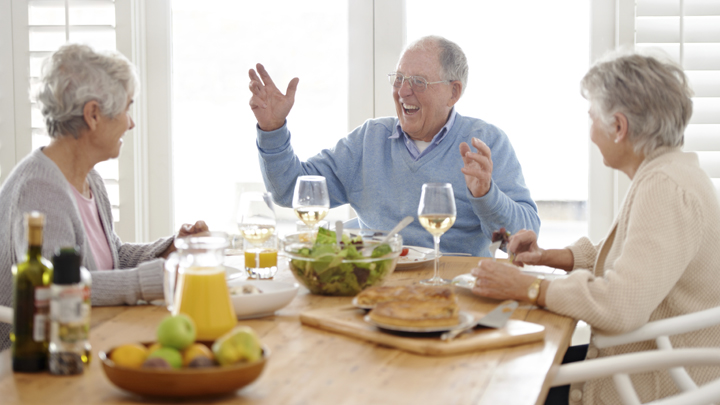 There are lots of housing options available to people aged 60 plus. These include moving to a retirement resort, a village, a complex with specialist assisted living or aged care facilities, moving in with adult kids, rebuilding the family home or joining a commune. Before you make the decision about what retirement lifestyle you want to have, make sure you know fully understand what each lifestyle option entails.
Today, we're taking a close look at retirement resorts and how they work.
The retirement resort lifestyle appeals to active people who want to enjoy their leisure time and like to live life to the fullest. Generally resorts do not offer aged care or assisted living facilities. They are designed for people who are youthful in outlook and enjoy a great social life. Prices vary, shop around and see what you can afford. Although some resorts are very expensive savvy home buyers will find top quality resorts in great locations from under $300,000. Mortgages are not generally available for most retirement resort properties. Buyers are usually people who own their current home, can sell and retain their capital gain to invest in a retirement resort property. The average Australian homeowner can afford the resort lifestyle when they sell the family home but it is essential to compare costs, fees, location and facilities.
Some things to know about retirement resort living…
Ad. Article continues below.
1. You own the home but not the land
Generally people buying a home in a retirement resort pay for the home they live in and the right to use the lifestyle facilities. The right to live in the home is protected by law for an indefinite period. There are many retirement resorts throughout Australia but prices, facilities and the style of homes vary enormously between locations and contract obligations vary. Mortgages are rarely available for resort properties so buyers often use the cash from the sale of the family home to pay for the new home. Most resorts are only available to owner occupiers and few offer rental properties.
2. Ongoing fees
Most retirement resorts charge a weekly, monthly or annual site fee. This is similar to a body corporate fee on a unit. Some resorts charge a fee per household; others charge a fee per person so couples pay more than a single resident. People receiving Centrelink or Veteran Affairs may be eligible for assistance with this payment. Check the contract carefully as there may be other fees or council rates residents are obligated to pay.
3. Facilities and homes
Ad. Article continues below.
Retirement resort facilities vary. Some offer great lifestyle facilities like a large heated and partially covered swimming pool, a country club with dining, barbecue and bar facilities, cinema, fully equipped gym, ballroom with theatre stage, bowling green, tennis courts, fully equipped workshop, arts and craft classes and libraries. These are available in most price ranges.
4. May or may not include health care facilities
Some retirement resorts and villages have health care facilities on site. These usually require another level of investment. Investigate the options, the cost and the availability. Health care or assisted living may not be a priority for someone in their 60s however this is a very individual choice and depends on needs, wants and cost.
5. Costs, fees and resale
The cost for retirement living varies across Australia based on location, lifestyle and facilities. But there are some areas that are generally more affordable than others. Remote locations are often cheaper and while some enjoy this lifestyle others may want to remain closer to urban centres, family and friends. City fringe areas offer some of the most affordable and valuable retirement lifestyle options whereas inner city living is generally pricier. It is essential to research all the all the costs. Some resorts charge entry fees, exit fees and other commissions. Find out if there are costs involved if you choose to sell or will the property at some stage. Resorts with no entry fees, no exit fees and 100 per cent retention of capital gain may suit your financial requirements better.
Ad. Article continues below.
6. Benefits (took out the full stops as these are phrases not sentences)
Retirement resorts offer many benefits
Whether your home is new or old there is little maintenance and resort managers are there to facilitate any lifestyle issues
They are also safe and secure so you can enjoy peace of mind
You can enjoy the community environment and meet new but likeminded people and form great friendships
The resort style facilities make it easy to enjoy life – everything you could need for leisure or lifestyle is all in the one place
There are social activities available so you can learn new things or continue practicing hobbies or arts
Privacy is respected
Some resorts offer great connection with the local community and have deals with cinemas, shops and restaurants so you can make the most of your location 
7. Where, what and how checklist
There are many things to consider and everyone has their own list of what they must have and what they would like to have. Make a long list covering everything you can think of and while you search, tick the boxes one by one. We have a set of questions you can use below.
Research everything. Talk to people, do your background research, don't be afraid to ask questions and explore until you find the perfect place for you. 
Ad. Article continues below.
Here are some questions to guide your decision:
Location: Do I know the area? Do I like the area? Will I be isolated from friends and family? What are the local amenities? Does it suit my transport needs? 
Home: Is it well built? Do I like the design? Is it convenient? 
Facilities: Is it pet friendly? What are the sports facilities? What are the entertainment facilities? 
Cost: What is the price? What are the site fees? What are the additional fees? Is it financially viable for me? 
Rules: What are the visiting rules? What is the security like? What maintenance options are there?  
Are you considering retirement resort living? Or perhaps if you already live in a retirement resort, what are the biggest benefits to your lifestyle?
This article has been sponsored by Living Gems. It has been written by a Starts at 60 writer specifically for the Starts at 60 community to help them gain important insight into their retirement living options. To find out more about the retirement resort lifestyle Living Gems offers, click here.