Busting the 'myths' of retirement village living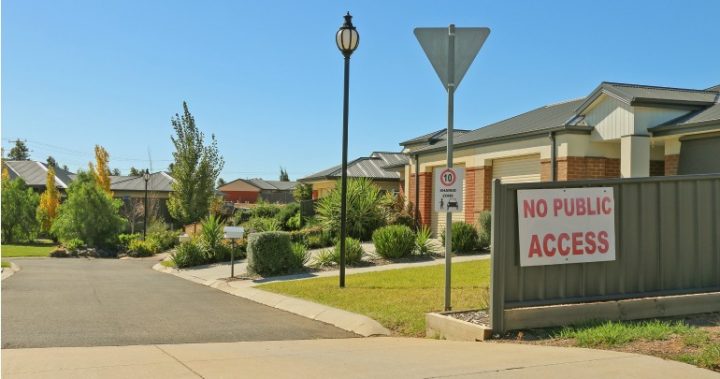 It seems every time we discuss retirement villages here at Starts at Sixty, there are some negative comments.
In recent weeks you've probably read some negative media surrounding retirement villages.
Now, the Property Council of Australia is putting some of the negative perceptions of retirement village living to the test.
And it seems there are still a lot of people who get confused about the difference between a retirement village and a nursing home.
From the belief the retirement villages are "full of old people" to the idea that "there's no privacy" in a retirement village, the Property Council's Chief of Policy and Housing Glenn Byres has dispelled some of the myths 
Ad. Article continues below.
Myth #1: Retirement villages are full of old people, walking sticks and wheelchairs
Glenn: Retirement villages are for people who want to live independently and can help extend people's ability to live independently, due to age appropriate housing design, lower maintenance and the range of services within the village community. The average age of entry into a retirement village is 75, but can vary depending on the type of village and location – what you define as 'old' is all in the eye of the beholder anyway!
Myth #2: There's no independence or privacy in a retirement village
Ad. Article continues below.
Glenn: The great thing about retirement village living is the choice – you can choose to participate in as many of the range of social activities and events as you want. Everybody's home remains private and it's up to you as a resident to decide what you want to do.
As for independence, retirement living is completely independent – people can live their own lives, coming and going whenever they want.
Myth #3: There's not much difference between a retirement village and aged care
 Glenn: A very big myth. While there may be some village sites which also include an aged care facility or a nursing home, retirement villages are only for independent living. A village resident may be eligible for a home care package of some kind and independently arrange for that care which enables them to live the rest of their day independently. If a resident's health deteriorates, a formal transition can be arranged for them to move permanently to aged care.
Ad. Article continues below.
Myth #4: I can't move to a retirement village because I like my space
 Glenn: Many retirement villages contain large amounts of open space, including beautiful and regularly maintained parks and gardens. You may also get to keep your own backyard, and grow your own vegetables in the garden. Ultimately there are a range of villages out there to suit all lifestyles and preferences, including those who like wide open spaces.
Myth #5: There are no fun activities at a retirement village
Ad. Article continues below.
 Glenn: A bigger myth about retirement villages you would not find. Retirement villages are full of fun activities of all kinds. Movie clubs, card groups, knitting groups, lawn bowls, bocce, aqua aerobics and other therapeutic exercise activities, regular outings on the village bus, on site hairdressers, visiting performers and entertainment….there's never a shortage of things to do at a retirement village. If you're thinking of making the move, make sure to ask a village what activities form part of their offering and whether it matches your hobbies and interests.
Myth #6: There are all sorts of hidden costs in a retirement village
Glenn: The retirement village fee structure is a different one from normal households, but every fee and charge you have to pay will be clearly outlined in your resident contract before you sign to move in, including the entry fee, the recurrent charge for village activities and staff, and the exit payment when you move out of the village. Make sure to visit multiple villages so you have a chance to compare contracts, and always seek independent legal and financial advice so you have peace of mind about your move.