It's actually cheaper to downsize to a retirement village: Report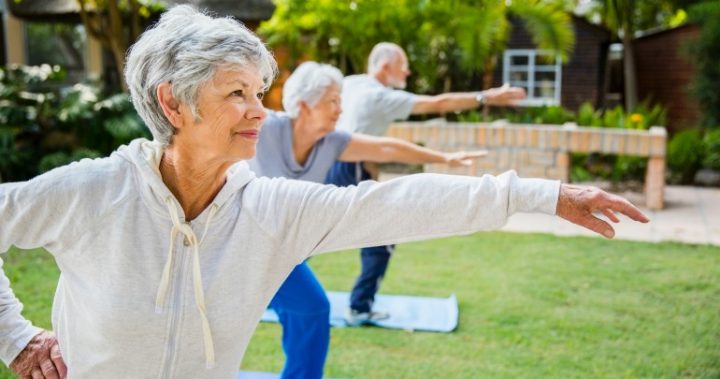 The topic of retirement villages and their affordability is something that most of us have strong opinions on.
If you've already bought into a  community, or it's something you're considering down the track, there's no escaping the reality that these homes and their facilities often  seem to cost a lot of money. For many, the idea of living independently is more desirable in part because it seems cheaper
Controversially, though, new research has found that when you factor in the total living costs for older Australians, downsizing to a regular apartment or smaller home can actually be more expensive than living in a retirement village.
The new report by Lois Towart at the University of Technology Sydney acknowledged that while the ownership costs of a standalone dwelling are lower, the array of lifestyle services offered as part of retirement village living could actually save residents money in the long run.
That's because buying into downsized accomodation in the broader property market that offered lifestyle features similar to that of a retirement village was actually more expensive, the report found.
Ad. Article continues below.
Towart's full report compared nine retirement villages across Australia with general residential properties of a similar age, with similar amenities and level of accommodation. It took into account the unique costs of buying into, and exiting, a retirement village, including fees for facilities and services and the entry and exit fees.
"A retirement village represents a cost-effective way for a senior to access age-appropriate facilities and services compared to general residential in that locality," the report said. "The benefit of the facilities and services available in a retirement village exceeds the cost of accessing these if a senior were to choose to live in general residential."
Ben Myers, the executive director of retirement living at the Property Council of Australia, explained that people often didn't consider the health and lifestyle benefits that retirement communities provided.
"If you live outside a retirement village and you access facilities and services like swimming pools, gymnasiums, libraries, GP clinics and social activities, this report shows you're probably going to end up paying more than it costs to live in a retirement village," he said.
"Critics of retirement villages are quick to point out the cost of leaving a village, but this research shows the cost of living should be measured much more broadly than by just looking at exit costs."
Ad. Article continues below.
Myers added that people who lived in residential housing didn't always have access to the same level of healthcare as those who lived in retirement villages.
"Retirement villages offer access to facilities and services that lead to improved health outcomes and greater social interaction than would be possible in a general residential setting," he said.
"As the research notes, these services are normally provided privately to residents, which in turn reduces the need for government-funded services and infrastructure, leading to budget savings."
He explained: "This comparison was based on the financial and lifestyle components of retirement village living including entry price, ongoing costs, facilities and services, exit price and intangible factors."
Do you think retirement village living is cheaper in the long run?
Important information: The information provided on this website is of a general nature and for information purposes only. It does not take into account your objectives, financial situation or needs. It is not financial product advice and must not be relied upon as such. Before making any financial decision you should determine whether the information is appropriate in terms of your particular circumstances and seek advice from an independent licensed financial services professional.