Aussie aged care facility goes for a very old-school approach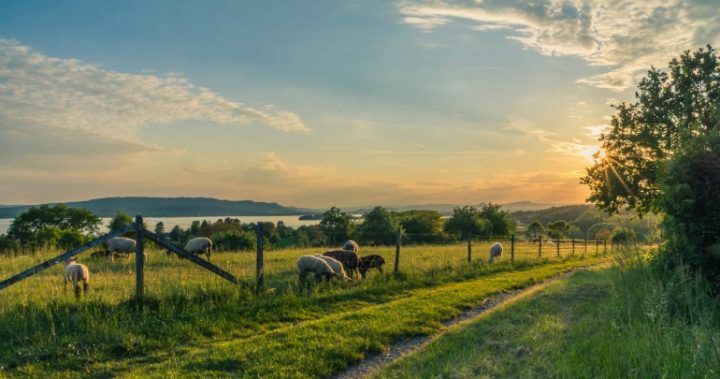 We're always hearing about the latest technological advancements in aged care—lasers that monitor for trip hazards, robots that can help those with dementia, programs that will improve medication distribution.
While that's all well and good, and something that many of us want for our parents as they enter aged care, one community is taking an entirely different view of things. 
Carinity Cedarbook, a $30-million community located at Mudgeeraba on the Gold Coast, has just opened with a promise to deliver hotel-style accommodation with "hands-on farming and animal encounters". 
Research has shown time and time again that contact with animals can help to reduce tension, fatigue and confusion in people of any age, but it's especially beneficial for us as we age. Many dementia therapies also incorporate tactile contact with animals in an effort to jog familiar and comforting memories, and increase awareness. Animals are also a known booster for enthusiasm, interest, activity levels and socialisation with aged care residents. 
Situated on 31 hectares, Carinity Cedarbrook has been made possible by a partnership for The Southport School (TSS), a boys' school that also uses the site and will be helping to care for the animals. 
Ad. Article continues below.
Read more: 'Everything is on the table': New taskforce takes on aged care
"Our vision with Cedarbrook is to engage the local community and utilise our vacant land for creating social value and enterprise. Over time we see the farm evolving to engage residents in beekeeping and honey production and other activities such as an organic community garden," John Campbell, Carinity's CEO, says. 
"It will also create an intergenerational bridge bringing together TSS students and elderly residents participating in joint curriculum and volunteering initiatives. While Carinity's Pet Therapy initiatives deliver valuable companionship for residents we have taken that to an entirely new level through our partnership with TSS." 
Read more: The cutting-edge tech making aged care facilities safer 
"This is part of a welcome trend in Australia, where we increasingly see the activities of young Australians, from toddlers to teenagers, woven into aged care," Aged Care Minister Ken Wyatt says of the new initiative. "It is important that senior Australians, including those in aged care, are given the opportunity to take part in productive activities as much as possible." 
Ad. Article continues below.
Of course, while Cedarbrook is helping to recapture the past, it does have some of the bells and whistles you'd expect from a modern-day aged care development. The community currently includes a 96 state-of-the-art suites, LED lighting and 280 solar panels that generate enough energy to power around 12 houses. 
Read more: 'Safety is non-negotiable': Nursing home checks set for overhaul
As Cedarbrook continues to develop, the aged care community will grow to include 88 two- and three-bedroom retirement villas, as well as 20 assisted-living units. 
"This is a great concept which allows people to remain in the same locality and the same community of care as they become older and their needs, or their partners' needs, change," Wyatt says. 
Would you prefer to have your loved ones in a super-modern aged care facility, or something a little more down-to-earth?