This designer cottage comes with a very hefty price tag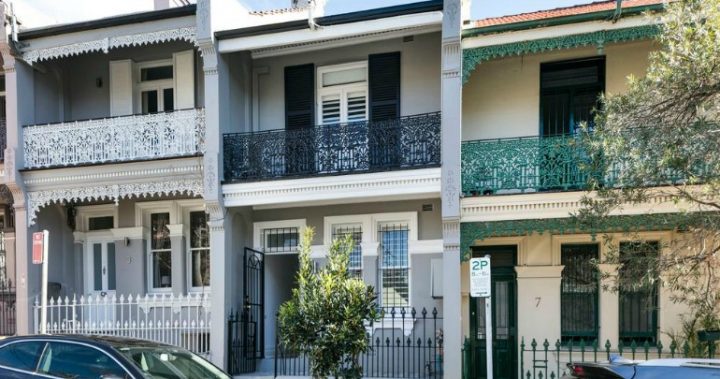 Collette Dinnigan is known for her fashion offerings, but the Aussie designer is making a name for herself in real estate.
After spending a year in Italy with husband Bradley Cocks, Dinnigan began reconfiguring her property portfolio in February, listing popular Milton guesthouse, Milton Surf and Stables, for $2.9 million.
In April, Dinnigan purchased a new property in the New South Wales suburb of Paddington for just under $2 million. This was always going to be an investment property for the designer; earlier this year, Dinnigan was quoted in The Weekend Australian about her personal preference. 
"I don't like modern refurbishments — I want quality and authentic, rustic, charming appeal," she said at the time.
This Paddington property may not appeal to Dinnigan's personal tastes, but it will appeal to many renters in the Paddington area. 
Ad. Article continues below.
The terrace house 5 Brown Street has changed hands fairly regularly, with someone only having purchased it in April 2014 for $1.3 million. The house hit the market again earlier this year for $2.2 million, with a host of modern renovations. 
The home has just two bedrooms on the top floor, and some space has been shaved off both to allow for the creation of an ensuite for the master.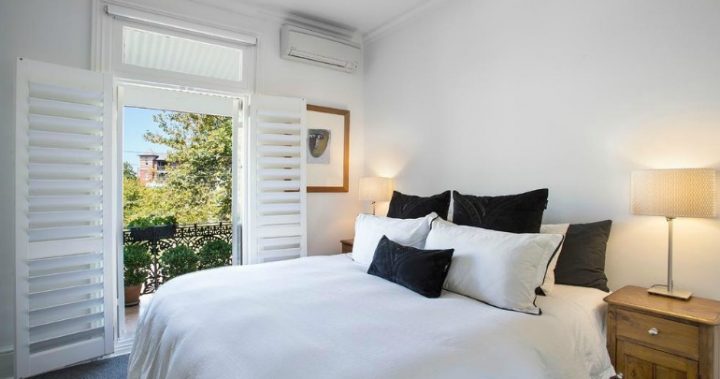 A second full bathroom is located downstairs, just off the kitchen and breakfast area.
Ad. Article continues below.
The renovations were carefully considered and no stone was left unturned when searching for a way to turn the terrace from a cute cottage into an impressive modern home in a sought-after suburb.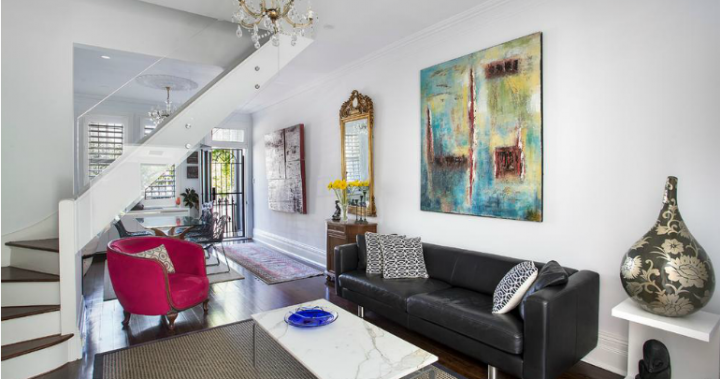 Just three kilometres away from the Sydney CBD, Dinnigan has paid more for location than space, but the investment may yet pay off.
Ad. Article continues below.
Just a few months after purchasing the property, Dinnigan listed it for rental prospects at $1,200 per week, unfurnished.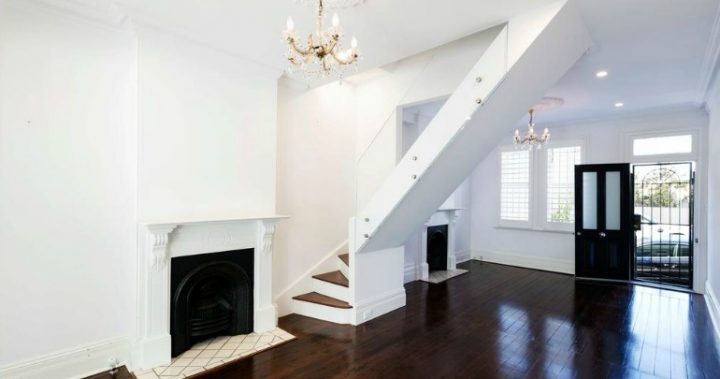 The asking price is hefty, with some properties in the same area offering three bedrooms and two bathrooms for that price, but renters would be paying for the comfort and convenience of the renovations.
Ad. Article continues below.
The finishes of the house speak for themselves, with stone countertops and modern touches in the kitchen.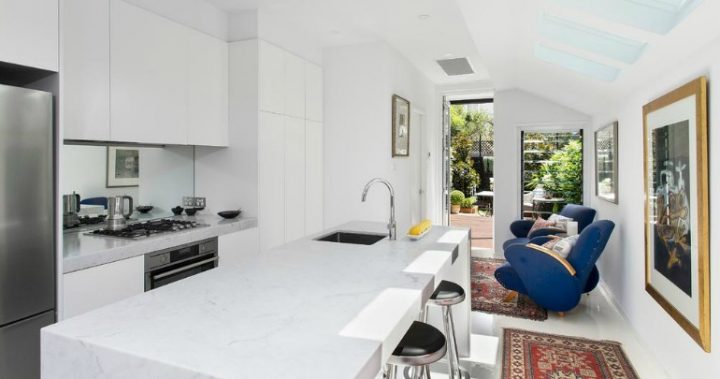 The ensuite favours white geometric tiles, making the small space seem larger with a neutral palette.
Ad. Article continues below.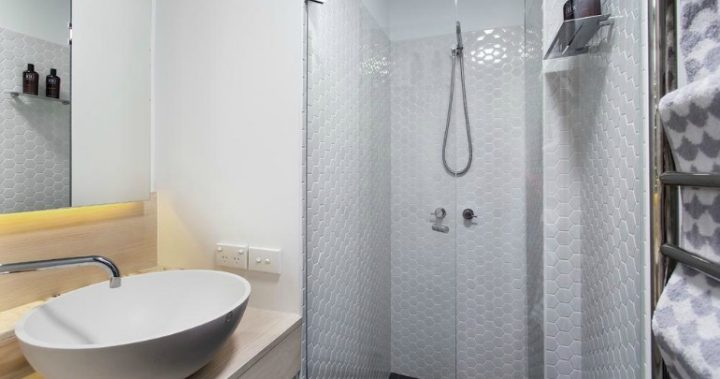 Even the exterior of the house manages to make a statement, with a monochromatic colour palette that stands out next to the more traditional cream terraces on either side. 
A fresh coat of paint to highlight the window trimmings has made the house look far more inviting than it did a few years ago.
Ad. Article continues below.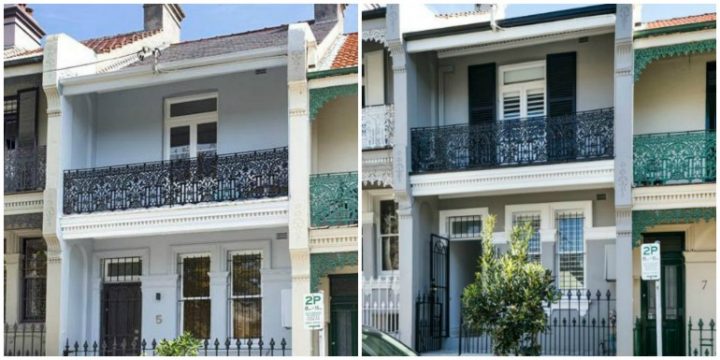 Extra greenery around the entertaining area makes for a cosy retreat.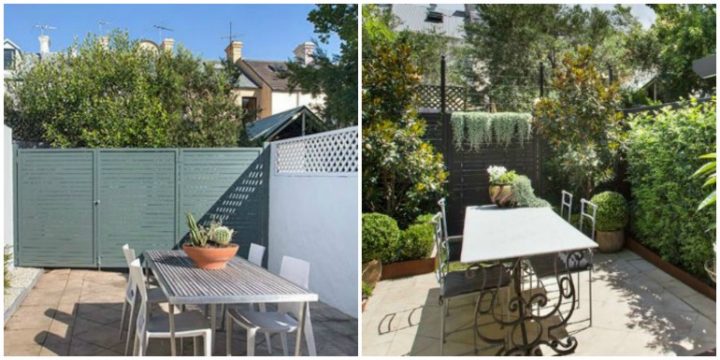 The house has yet to be snapped up by renters, but it may not be at the forefront of Dinnigan's mind; just last month, she ended up purchasing her brother's property (also in Paddington), which seems to have all the rustic charm she's looking for. 
What do you think of the property? Is it work $1,200 per week in rent with no furniture?