27sqm apartment wins unit of the year: Would you live here?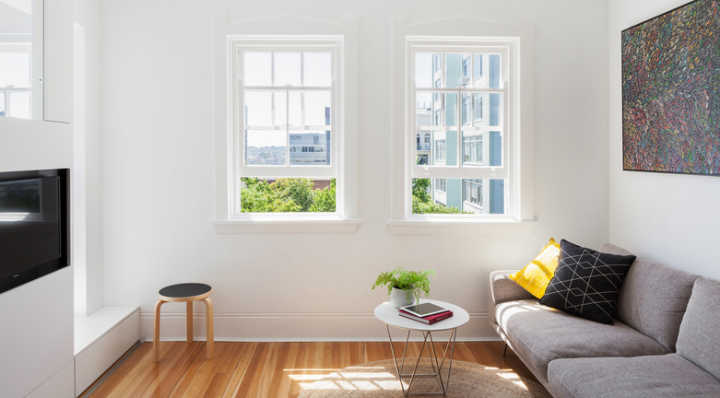 The smaller apartment is something that onfronts many of us who have lived in houses int he suburbs for decades.  But there is some debate that these types of units present an exciting entry point into the property market for some people at different and appropriate stages of their lives and when surrounded by great amenity, at the right price, why should they be encouraged.
This weekend at the 2015 Houses Awards, apartment of the year was awarded to a 27 sqm apartment in Darlinghurst Sydney where the architect, Brad Schwartz, reconfigures the space available in the small studio into a fully functional home for a couple.  Could you live here or could you have lived here at any point of your life?
The design cleverly incorporates a small bedroom, a laundry and ample storage into the incredibly tight floor space. Each element of the design has been carefully considered to maximize storage and functionality. A deceptively simple central joinery element contains sliding doors, flaps and hatches to conceal and reveal the bedroom, a wine rack, a fold-down desk, a television and general storage. Elements are designed for flexibility of use: the step to the bedroom doubles as a seat and storage element; the kitchen drying rack doubles as crockery storage. The private zones of the apartment are skilfully delineated from the living area by a step and sliding door to provide a sense of seclusion to each of these spaces despite their close proximity. The material palette is purposely restrained and mirrors are sparsely but effectively used to exaggerate the feeling of spaciousness. This project is an excellent example of what a thoughtful designer can achieve within a very small space and with a very tight budget.
Tell us what you think today?  Is this the best our Aussie Apartment market has to look forward to in the future?
Ad. Article continues below.