Why you should bring back the date night [Sex after sixty]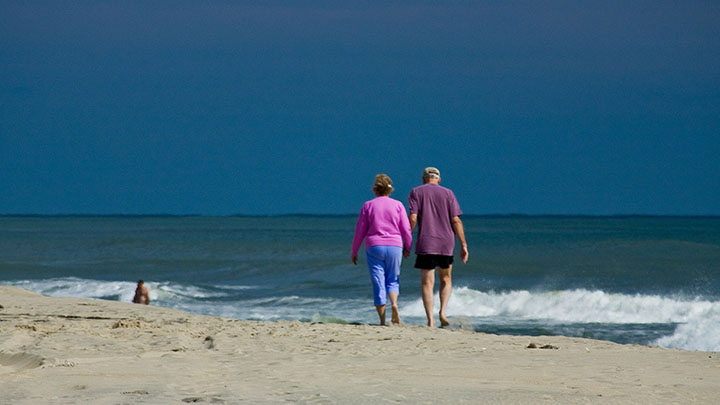 Do you organise date nights with your partner? No? Well, it's about time you did.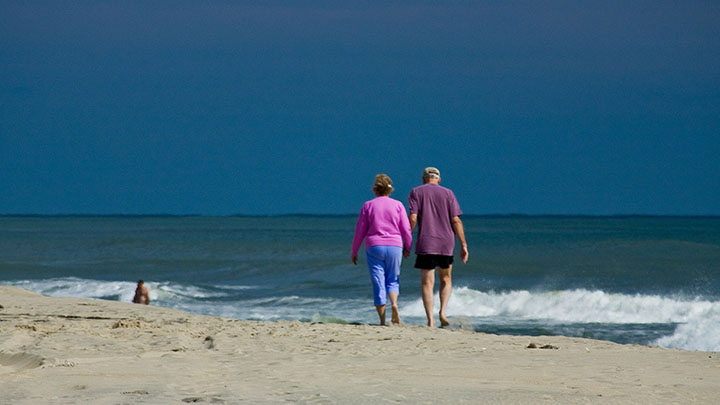 We all lead such busy lives even though many of us are no longer working. Many of us also usually don't take the time to try to make our partners feel special except on birthdays or anniversaries and other special occasions. Making our partners feel special can stimulate the romance that many of us feel is missing in our lives (particularly older women).
I'm told that a great thing for your sex life is to organise a weekly or fortnightly date night with your partner. Many of us no matter if male or female, single or married still want intimacy in our lives. Having a date night encourages couples to do some planning on where to go, it also means you can dress up and look forward to having some special time together.
Ad. Article continues below.
Having this special time at a special location in special clothes can stimulate the romance in us all. And along with a romantic evening can come the intimacy that is often impossible to conjure up with the routine of day-to-day life.
Going out is not absolutely necessary. A date night can easily be at home. You can break out all the special tableware and also set up some lovely aromatic candles. Turn on the spa (if you have one), turn off the mobiles and spend quality time together maybe having a meal on the outside deck under the stars. Make sure you have the music on and consider choosing music that your partner or companion enjoys even if it's not your choice. For this occasion you are aiming to make them feel special. And why not even suggest a bit of a dance if the music is suitable it will bring you together and may lead to other things?
Best not to go too heavy on the alcohol though as this can put a damper on the activities later in the bedroom.
Even if for whatever reason you are no longer sexually active with your partner or companion there is no reason not to have special organised dates every now and again. And I don't mean going to the RSL or the local Chinese. That's not special.
I know that it is often impossible to think about organising a date night with someone you've been with for over forty years but it's worth making the effort. For some couples it may only be appropriate to bring home a special treat for dinner or a special bottle of wine occasionally. Although I'm not sure if this would bring up the passion or heat required leading into the bedroom.
Ad. Article continues below.
This is when the single over 60s have a bit of an advantage over those with partners. The singles have to make more of an effort than those already in a relationship, because they usually can't afford to be complacent like the marrieds. Date nights with singles would more than likely be happening regularly anyway.
I talked to six men and women to get their point of view on date nights with their significant other:
Ray 66
"Date nights? Not really interested bit of a waste of time with my woman."
Kevin 69
"Date nights? I suppose I could make an effort, will give it some thought."
Dave 67
"Date nights? We have such a large family we are always running around for some milestone celebration or other anyway. Not sure it would work for us."
Ad. Article continues below.
Denise 64
"Date nights? Not really. But we still enjoy each others company and we often have dinner out in our special place every few weeks. We also have a wine that we both love and as our place is BYO we take this with us."
Joan 66
"Date nights? I'd like to, it would be fun to get the old boy away from the television occasionally."
Helen 70
"Date nights? I tried it once with my companion and he told me that it was a joke and that he had no intentions of starting all that stuff again. If I wanted special dates to go find someone else to have them with."
It would seem from the response of the people I researched that a 'Date Night' is not something many of them would see fitting into their relationships.
I love doing special things for the special person in my life. Even for casual meals I rush around making everything right before he arrives. I have the low lights and an oil burner on in the bedroom and crisp clean sheets on the bed and my best fluffy towels in the bathroom. Music playing, fresh flowers in the hall and sitting room and candles burning in the lanterns on the veranda. I'm not too sure that the fool in my life last year would have ever noticed but I did it all anyway. We should keep trying even if it's not always appreciated.
Ad. Article continues below.
Do you have date nights? What is your idea of a  perfect date?
If you have any good ideas let me know. xxx CaroleL
If you would like me to cover any particular topic in this column please email me at:
[email protected]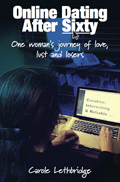 Carole Lethbridge is the author of "Online Dating After Sixty: One woman's journey of love, lust and losers". She has been both married and single over the last few decades and she has done her own research, gathering extensive data on relationships between females and males. Online Dating After Sixty is available for purchase for $21.50 via Booktopia.